Nothing's ever easy when you're on the road, that's for sure. My friend and I had just come back to Kiev from my 2 day trip to Chernobyl, Ukraine and I wanted to take the 14 hour train to Moldova the following day. Straight to the train station to sort it out one day in advance, how very responsible of me.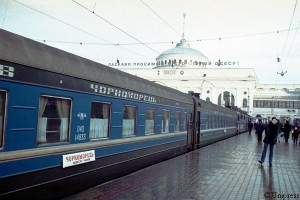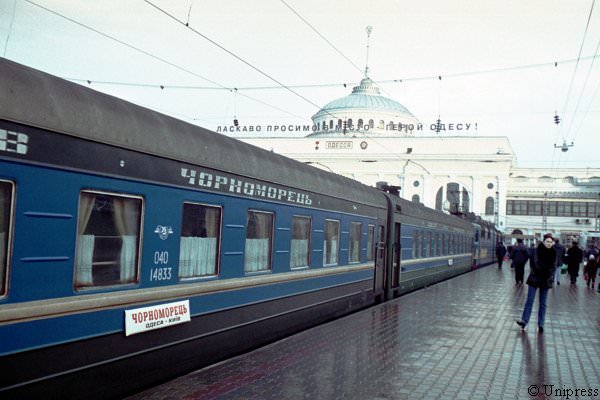 It took the best part of an hour, jumping from one kiosk to the other, playing charades with a host of different characters who don't speak English, trying to work out how the hell to pronounce Chişinău to make sure we actually buy the ticket to the right place. Finally we cracked it, paid our 497 UAH ($60) on credit card for two 3rd class tickets. We had wanted to take a night train, naturally however the only train available left at 8.37am and arrived at 11.12pm, the polar opposite of a night train. Great.
A few beers that evening to say goodbye to our time in Ukraine, early start the next morning and we're all set. Easy, right? Wrong.
Wake up early with plans to buy some groceries for the 14 hour journey, after selecting all the food and waiting in line we discovered the credit card was missing, Shit. Shit. Shit. I didn't even wanna think what dodgy stuff some Ukranian dude was putting on that card as we spoke. This was a nightmare, from experience I'm well aware that changing a card can be tough when you're overseas so it was panic time!
Ok, so time is running late, it's 8.17 now, we have 20 minutes before the train leaves so we have to dart to the ticket kiosk and try to find the credit card, then sprint to platform 3 to get the train before it leaves without us.
8.26. At the kiosk, 11 minutes until departure, 2 old hags are there being as much help as a chocolate teapot. However, we did get the credit card back. Huge relief. Ok, check the tickets, find where the right platform is. Hold on, where the f*ck are the tickets?!
During the stress of losing the credit card, and running to the kiosks I lost the bloody tickets. So we run back to hag A and hag B, still being bitches, shrugging their shoulders with utter disregard for our plight. I wanted to throw my McDonalds OJ in her face, but I withheld. Well played Johnny boy, pat on the back.
Anyways, so it's not 8.34, 3 minutes until the bloody train leaves, we ran to the carriage we were due in, handed over a credit card receipt, made up a frantic lie about getting robbed (we had to try something) but we're told in no uncertain terms that no ticket meant no entry and, for all intents and purposes, to f*ck off. Pleasant guy.
Some friendly Ukranian guy heard the melee and popped his head out, asked us what was wrong. I told him we had been robbed and we needed to go to Moldova, we were flying from there/meeting friends/had a conference/insert generic urgent lie. He gave me a wink and told me to try carriage 7. And off I went.
8.36, one minute until we leave. The conductor of carriage 7 listens to my sob story, and although he was friendly, he told me no ticket meant no ride. Wtf am I gonna do?! Ok, soft hand on his shoulder, how about I give you some money my friend. Ok, go to the last cabin and come back in 5 minutes.
Off we went to the private cabin, the train sets off literally 45 seconds after we get on, I go to his private office, slip him a 50 Euro note, we shake hands and I retire to the luxury of my own bed, I actually paid less for the higher class ticket this way, than if I had bought it officially. Gotta love Ukraine. Anyways, I'm off to Moldova with my heart racing. Happy travels!