Visiting a foreign place it is part of getting to know the culture and in the case of Barcelona one simply can't leave without having eaten at a great seafood restaurant. I have lived in 3 Barcelona apartments , I made each of them my home while living there (I still live in the 3rd and love to call it home!), but whenever I crave a little taste from the one true home, my parents' house I like eating Filipino food or as a more spicy alternative Thai food (My mom is from the Philippines and yes, food is my comfort!).  I happen to notice that among the ethnic restaurants in Barcelona Chinese, Japanese and Indian are shadowing over the rest of the Oriental cuisine.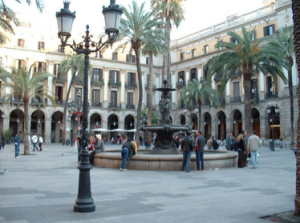 But I found 3 great restaurants for my "home taste" that I would like to share with you:
Fil Manila
I was happy to find out that the Raval district is full of Filipino people. Though there are some other hidden places that serve Pinoy food, due to its location on a sidestreet right off Las Ramblas Fil Manila might be the best known Filipino restaurant in Barcelona, but certainly not the only one. The specialty here is the sizzling plate and it comes in different varieties. What you should definitely try for desert is at a Filipino restaurant is Halo-halo.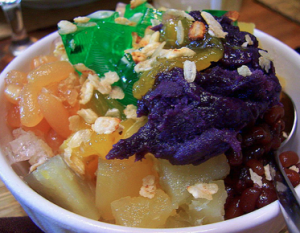 Petit Bangkok
This small Thai restaurant is located in the district of Gracia. Some call it the best Thai food in town. The atmosphere is authentic and the prices are great for the quality of food. Due to size of the restaurant and its popularity it is more than recommended to make reservations ahead of time.
Bangkok Café
What I like most about this restaurant is that it's far off from all the tourism in the city. Located in Les Corts this is another very authentic and small Thai restaurant. If I had to choose I might pick the food here over the Thai food at Petit Bangkok.
All 3 restaurants are a bit off the typical tourist trail which is always a big plus when you stay in apartments in Barcelona wanting to escape the crowds a bit. One thing is clear you will leave any of these restaurants with a full belly and you won't spend a fortune.