For the adventurous, active traveler, there's hardly a more beautiful or exciting destination than South Africa. Its regions are vastly diverse; from the exciting and culturally rich cities of Cape Town and Johannesburg to the long stretches of safari land, you will never be bored here! Try these 5 activities for an amazing vacation: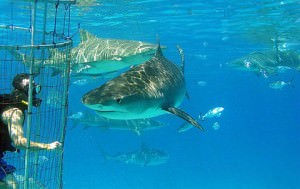 Shark Diving Have a little bit of a thrill seeker in you? Ever dream of making friends with a Great White shark close up? Shark cage diving might be the sport for you, and South Africa is the place to do it. Expert guides will take you on this totally safe journey to come face to face with some of nature's most powerful creatures, so you can have your Jaws re-enactment and live to tell the tale.
Safari in Kruger When you're in South Africa, you can't miss the chance to spot the "Big 5" game: the lion, elephant, buffalo, leopard and rhinoceros. Kruger National Park is one of the most beautiful places on Earth to go on safari, and a prime location to see these amazing animals. Don't forget the camera!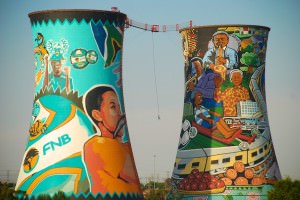 Bungee in Soweto Orlando Towers in Soweto are two massive cooling towers put to a second use: adrenaline-pumping free fall! A suspension bridge between the two towers is your jump-off point for an incredible bungee jump you'll never forget. You'll enjoy the added bonus of the gorgeous South African landscape as you make the leap.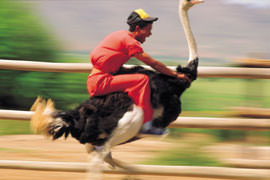 Ostrich Riding Really, how many people can say they've ridden an ostrich? When in South Africa, the experience can't be missed. A tour guide will teach you about the birds and then you can hop a ride on one of the tallest birds on the planet. Hold on tight- they can run up to 70 kilometers per hour!
Surfing If you're tired out from a long week of sightseeing in South Africa, kick back with some fun online slot games at Springbokcasino.co.za. Then get ready to head out again for some incredible surfing action. The coast of South Africa is perfectly tailored for exciting surfing, so take a lesson or just rent a board and hit the waves! Try the Cape Peninsula for great surfing all year round.