If we can get over our mutual hatred for Cristiano Ronaldo, Portugal can be a great place to visit on your trip to Europe. It has managed to create a reputation for itself as a boozey, lads holiday type of place but there's a whole other side to Portugal waiting for us to explore. So put the beers down guys and check out these bad boys:
1)   National Palace of Pena: In the town of Sintra lies arguably Portugal's most famous castle, the Palace of Pena. This is everything a castle should be, young, funky and cool. It actually looks like the castle from Mary Poppins or maybe that's just me, anyway it's awesome.
Sintra is about 30km from Lisbon so jump on a train or bus for 30 mins or so ($5 return) and you can day trip this beauty easily.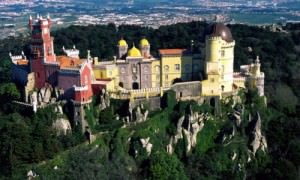 2)   Monastery of Alcobaca: Another UNESCO World Heritage sight is Portugal's first Gothic building. This 900 year old spooky crypt will have you dreaming of vampires and ghosts, seriously scary. The place is full of stories of star-crossed lovers, packed in tombs so they can judge each meet again on judgment day.
Alcobaca is about 150km from Lisbon so a daytrip is possible if you're up bright and early, there are trains and buses so it's no probs to get here.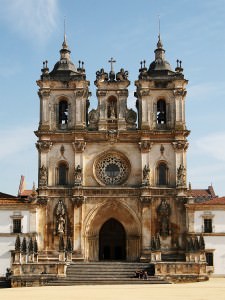 3)   Prehistoric Rock-Art Sites In The Côa Valley: I know, I know just some scratches on a rock face but bear with me. I checked out something similar in Somalia last year and although the art itself might not blow you away, the concept that this was created up to 22, 000 years ago should. That's pretty cool no matter how you look at it.
This is about 150km east of Porto, so once again, daytrip all the way!
4)   Belem: One of the suburbs of Lisbon and an absolute must-see on your trip to Portugal. This is where Vasco de Gama (not the football team) set sail from on his crazy explorations, the place is rammed full of cool sights and great photo ops.  Some of the monuments not to miss are the Belem Tower, the Maritime Museum, and the Monument to the Discoveries. Make sure to have a walk on the waterfront too, this place is the sort of destination where people say "You know, I think I could live here"!!
5)   Ponta Da Piedade: When chatting about Portugal, the Algarve obviously can't be forgotten and Ponta Da Piedade is their poster destination.  Funky rock formations and clear, blue waters – jump on a boat for the day and lap it up, this is paradise.
Pontda Da Pedade is found in Lagos where there are plenty of Lagos Hostels, there are loads of cheap flights to Faro, the nearest airport to Lagos.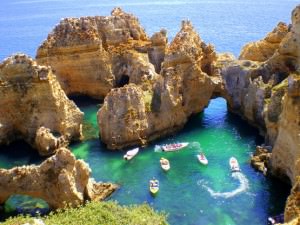 Next time you find yourself in Europe, swing over to Portugal for a week or two and remove yourself from that package holiday vibe. There's loads of cool things to do if you can prise yourself away from the all-inclusive bar. Happy travels!