The most beautiful lakes in the world is a subjective term, beauty is, of course, in the eye of the beholder. Yet in the case of the most beautiful lakes in the world there is often a consensus.
1) Lake Louise in Banff National Park, Canada is iconic. There is a reason why it is visited by millions each year. The glassy colour of the lake reflects magnificently in the sun, with a fierce domineering glacier at the far end and a luxury hotel at the other, Lake Louise is simply stunning.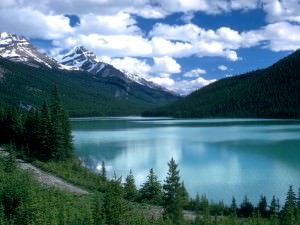 2) The turquoise beauty of Lake Tekapo is the main reason visitor flock to this picturesque area of New Zealand. With Mount Cook (Aoraki) ever present, Lake Tekapo is fed from its northern end by the Godley River, which has its source high up in the Southern Alps. The Church of the Good Shepherd makes for an interesting spot for photographers.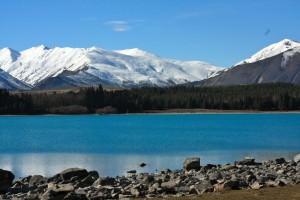 3) Lake Atitlan in Guatemala is huge, huge and deep- the deepest lake in Central America with a depth of around 340 meters. Yet this doesn't make it beautiful, what makes it beautiful is the highlands and volcanoes which surround Lago de Atitlan. The active and fierce volcanoes make Lake Atitlan very special, as do the numerous and diverse towns which hug the lake's shoreline.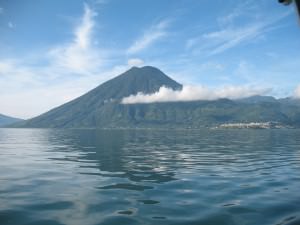 4) Lake Matheson is the jewel in the NZ crown, offering spectacular mirror-like reflections of Mount Cook, indeed Lake Matheson is also known as Mirror Lakes. Located near the Fox Glacier Township, Lake Matheson was formed almost 14, 000 years ago.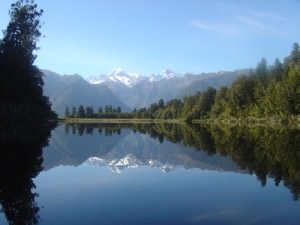 5) Lake Annecy in France is the second largest lake in the country, yet by far the most beautiful. It actually spans the French-Swiss border and is often referred to as Europe's cleanest lake thanks to some of the strictest environmental regulations around. Lake Annecy was formed approximately 18, 000 years when large alpine glaciers retreated. Fed by small alpine tributaries, Lake Annecy is also fed by an underwater source, the Boubioz.
Viewing the world's most beautiful lakes is one thing, photographing them is another matter entirely. For the best canon prices on pricegrabber you should be able to photograph the 5 most beautiful lakes in the world.