So you've got a trip booked to Thailand! If you're looking for ideas for things to do on your trip, check out Travelbag for some awesome inspiration. And while you're anticipating all the wonderful adventures to come, it's time to start preparing with those all-essential things you'll need on your trip.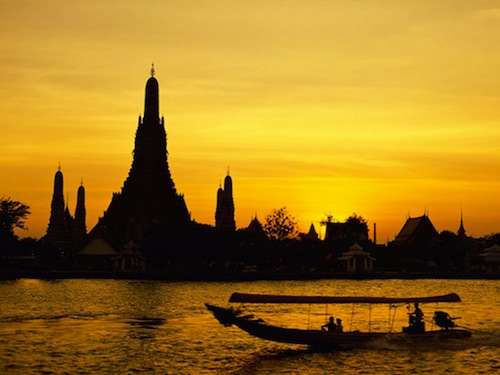 Unlocked Phone
Don't you want to be able to get in contact with all the people you're going to meet along the way on your trip? If you bring an unlocked phone, SIM cards and phone plans in Thailand are ridiculously cheap. You can get a data plan unlimited plus call time for about $10 per month! You usually buy SMS credit as you go, but you can top up your phones at any of the million and one 7-11's located around the major cities.
Camera
Maybe your phone comes with a camera but if not, definitely bring one!! You're going to see some unforgettable sights here on jungle treks, bamboo rafting rides and elephant camp visits so don't miss capturing a single moment. A camera with video option is even better, to document those special moments like fire dancing that are just not the same in a photo.
Bug Repellent
This is a "must", especially if you'll be traveling during Thailand's hot season, but really at any time of year as well. Since you'll be sweating alot, pick up some insect repellent bracelets to supplement the spray or lotion that might sweat off. You won't be at a big risk of malaria in the cities, but if you'll be in the jungle or near the borders the risk grows so make sure to stick with a 40% Deet level or higher.
FEW Clothes!
Thailand is HOT so you're not going to need many layers! And shopping there is incredibly cheap compared to Western countries, so you're going to want room in your bag to bring home some treasures. Don't worry about wearing the same outfits while you're traveling; it's the backpacking life! You can bring home cool new jewelry and dresses instead.
Sunblock
The sun shines long and hard in Thailand, which is great if you're escaping cold weather back home! Just don't risk getting super burned and having to stay inside for the rest of your holiday! Choose SPF 30 or higher and lather up before you go out for the day. Don't forget a facial moisturizer and lip balm with SPF.
Disclaimer: This post was sponsored by Travelbag.