There's nothing quite like a summer in Europe, the sun is shining, the swimwear is out on display and people's cash is burning a whole in their skimpy little pockets. This is when backpackers need to be careful, because that monthly budget suddenly becomes a weekly one!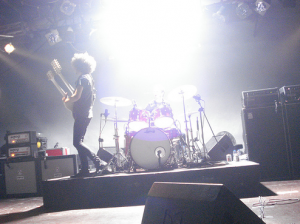 But you know what? Don't worry about it, sometimes you need to cut free, get loose, and party hard. Beside, you can worry about it tomorrow. Anyways, after that great advice I'd like to share with you some of the most banging clubs in Lisbon, Portugal. Lisbon is a cracking city, and the nightlife really cranks, so leave your flipflops in the hostel, leave your Portugal car hire in the underground parking, shine those shoes my backpacking buddies,  and hit the dance floor, for here are the top 5 clubs in Lisbon:
1) Kapital:
Found at Avenida 24 de Julho, the folks at Kapital adhere to a very strict dress code so make sure you're looking the part. 6 bars on 3 floors, this place has been around for over 10 years, it's not cheap either so make sure to down a few before you get here!
2) Lux:
Right on the harbor, this is a hipsters paradise. Full of very cool looking people, trying to look ermmm, very cool. Long queues are commong for John Malkovich's club, but with 3 floors, the top of which is a rooftop terrace overlooking the city, it's certainly worth it.
3) Fragile:
It's got the enviable mantle of being the first club to open in Lisbon, all the way back in 1983, and it's still banging out tunes today. The music is a little bit different from the rest of the pack, which is a nice change too.
4) Paradise Garage:
This is one of the real party animals, with it's sick 'open-till-late' policy, don't bank on having the most productive of days tomorrow. It plays a lot of live music too, and thumps out garage on the weekends. Cracking.
5) Docks:
Certainly more backpacker friendly than the rest of the list, with a more relaxed dress code and a bar menu that doesn't involve remortgaging your apartment. This place throws out some old school cheese but the different rooms allow for pretty much everything. Also, there are chill out areas which is great if you're nursing a hangover from the previous day.
5 clubs to get your heads banging all night long, Lisbon has a reputation for partying hard, don't let it down now will ya?! Happy travels.