During my time living in Australia, my first stop was Darwin (I arrived from East Timor, it was the closest place).  It's on the north coast of Oz, the sun is always shining, there's endless wildlife and it's a fraction of the price of Sydney or Melbourne.
The backpacking crowds usually stay away, too busy boozing somewhere between Cairns and Sydney, so although it's easy to meet other travelers, you don't get that 'tourist trail' feeling that swarms over the east coast.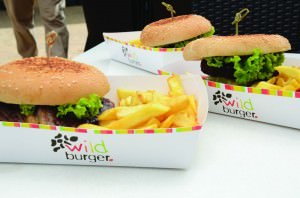 I'd highly recommend venturing north, especially if you're making the effort of getting to Alice Springs for Uluru, just a straight (long) drive north. Check out the 5 best things to see in Darwin when you're here:
Update: You must checkout this list if you are visiting Australia in the Winter!
1)   Kakadu Park:
The biggest tourist draw in the area, Kakadu park is a must see. It's the largest national park in the whole country and is a veritable centre of Aboriginal culture and rock art, most hostels offer day trips there too.  
2)   Deckchair Cinema:
Only on during the dry season, but a great way to spend an eveing. At dusk, you can sit in a deck chair and watch the sunset drop as you're catching a movie. The movies are generally non-mainstream which is pretty cool too.  
3)   Darwin Wharf Precinct:
Beers and snacks at sunset? Yes please, and the wharf precinct is where you wanna be having them. Also, there's an awesome wave pool always full of bronzed Aussie bodies (wink, wink). Also, there are some WWII oil storage tunnels nearby too, which you can wander around too, all in a days work for a backpacker.  
4)   Mindil Beach Market:
Darwin is pretty famous for its city markets, but its their sunset markets that really rocked my world. It's only open at 4pm, bring a picnic, a bottle of wine, enjoy the local market  and fight the urge to fill your backpack with all the trinkets on sale.  
5) Crocodile Farm:
Home to thousands of fresh and saltwater crocs, the farm is just outside the city centre. It's fun to check out and see the crocs wandering around but if you're a huge animal fan, you might be a little bit freaked out by the kiosk at the entrance, complete with croc burger specials!
When you're sorting out your backpacking trip, or your holidays to Australia be sure to factor in Darwin, you won't be disappointed.