Ibiza and Mallorca may steal all the limelight, but they also steal most of the package tourists so while those guys are all lined up on 10 million sun beds on the a crowded beach, you can explore the less spoilt of the Spanish Balearic islands. Menorca (Minorca) is a completely different vibe to the other Spanish islands. The huge chains haven't moved in and commercialised the place (yet?) so you still have a chance to experience it in all it's original beauty. With so many flights to Menorca, you've got no reason not to go!
So, if you can pull yourself away from those uninhabited beaches for long enough, check out the 5 best things to see in Menorca:
1) Ciutadella: The former capital of Menorca is over 2000 years old. The Cathedral is worth a vist, it was built on a former mosque and you'd swear you'd been taken to Northern Africa as you weave through the narrow passageways around here. From the west of the town, you can jump on a ferry to nearby Mallorca for the day too.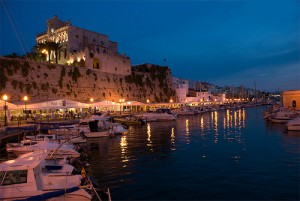 2) The Port of Maó: Nothing to do with our left-wing friend in China, the Port of Mao is ine of the world's largest natural harbours. It's the island's capital and shows distincts signs of British rule – consider it an improved version of British seaside towns! It's all about the charming back streets and squares, and grabbing a beer for sunest when the ships are pulling in. Bliss
3) La Mola and Marlgorough Fortresses: They may cost $10 to enter, but they're worth every cent. They stand either side of the Port of Mao, but La Mola draws all the plaudits and rightly so. It tooks over 25 years of sculpting into yellow sandstone to complete this monster, and the views from up-top are breathtaking.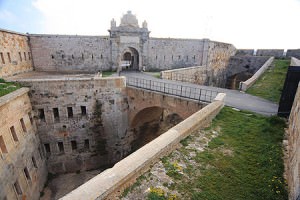 4) Bay of Fornells: For all you scuba enthusiasts, here's the drawcard. This place is a Mecca for divers, the water is crystal clear and it's teeming with fish. For non-divers, there's a host of other water sports available too from kayaking to windsurfing.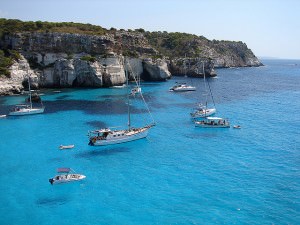 5) Monte Toro: Menorica's highest 'mountain' (read: hill) offers amazing views of the island. Sunset up here, with a glass of wine, and you'll never wanna leave. There's a church at the summit too, offering a scaled down version of Rio's Christ the Redeemer. There's even a road all the way to the top so if you're feeling lazy, just motor on up, stay in holiday mode and enjoy the sunset.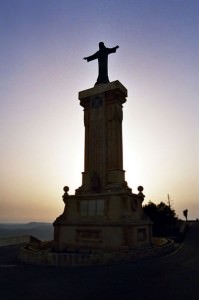 Forget the clubs of Ibiza and the resorts of Mallorca, Minorca trumps it all. Now I bet you're glad you're not wedged in amongst the tourist hordes on the other islands. I hope you guys can enjoy this place as much as I did. Happy travels!