Backpacking in China is real traveling – difficult language, huge culture shock, crazy foods and general mass confusion so when it all gets a little much for you, find a place to kick back, grab a long-island and forget all the chaos. There's few places better to party in China than in Beijing, this place rocks hard. Although China is generally a pretty cheap place to travel in, partying in their east coast cities isn't so be prepared to pay similar prices to what you pay back home. That being said, you're going to have an awesome time so it's well worth it, now check out the 5 best clubs in Beijing:
The World of Suzie Wong
In the Chaoyan District, the World Suzie Wong is one of the most banging clubs in this part of the city. It's pretty high end, and designed to look like an opulent opium den, full of hot Chinese twenty-somethings and a young professional expat crowd. Cover charges can be $20-$30 and the place is jam packed from Thursday through to Sunday. Oh, and it's open until 6am so bring some redbull, this is going to get very very messy.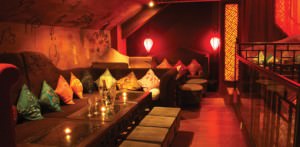 Babyface
This has branches in both Shanghai and Guangzhou, but the one in Beijing club is by far the best. It started the lounge trend in Beijing so be prepared to dance all night long at one of the hottest clubs around. The sound and lighting systems here are some of the best in the city, and the best DJs in the city are cranking out tunes 5 nights a week. Theme parties are very popular here, and happen multiple times a month, so don't miss out if you are in town for one of them!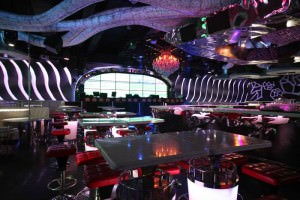 The Boat        
With real estate at a premium in Beijing, these guys flipped that on its head and moved watertop. The Boat is located aboard a refurbished boat which is actually stationed on the Liangma River near Sanlitun Bei Lu. There are two floors on the Boat and each floor has a bar and a dance floor where patrons can enjoy the tunes spun by local and international DJs while they knock back mixed drinks and Qingdaos beers for $5, one of the cheapest drinks you're likely to find in any club in this crazy city.
Propaganda
I'm not sure if the irony of the name of this club was intended considering China's somewhat chequered past but either way this place is awesome. Propaganda is one of the Beijing's hottest new nightclubs. Two floors are full with the party people in the weekends. Main floor is a great place to have some drinks and meet new friends since it is more like a lounge. Downstairs is the place for crazy dance people. Once you have come inside you will feel like turning it up a notch and kicking into the party mode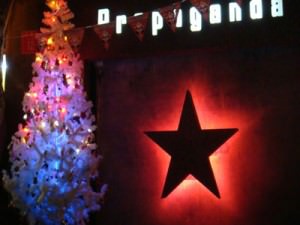 Mix
This is the place to party hard. The Style of Fashionable decoration makes you feel like in an absolute North American or European nightclub. Like the name, the people are from anywhere. The overlook of Mix is more like "Arena" in L.A., or "Ten15" in San Francisco. Don't miss this one because it is the best party scene in Beijing. The 2-floor modern design nightclub is equipped with high quality sound system and lighting. Party hard peeps, this place is open late.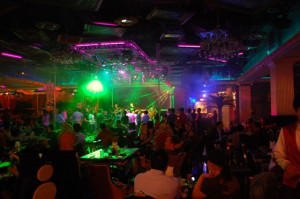 So next time you swing by Beijing, put on your drinking boots folks, these venues are waiting for you, cocktails primed. Just remember if you're planning to go super-crazy pick up some  international travel insurance to keep your mum from worrying. Happy travels!