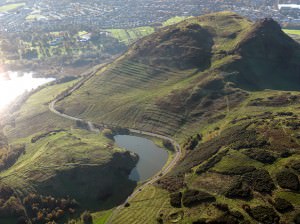 1.   Experience Armageddon
How much alcohol is in a bottle of vodka? Go ahead, check your freezer. How much alcohol is in a bottle of Armageddon, the world's most potent beer? 65%. That's waaayyy more than bottle of vodka by the way. This super beer, from Scotland's Brewmeister Brewer "delievers the drinker to Drunksville, " according to one of the company's co-founders. So grab a bottle and get your drink on, just be sure to take baby sips 😉
 2.   Visit a Castle
While there are countless castles strewn about Scotland, one of the most iconic is the Doune Castle. If you're a fan of the movie Monty Python and the Holy Grail, you will relish in seeing this castle up close and in person. While visiting, listen to clips from the film and discover the hidden treasures of "Spamalot, " just don't forget your coconuts!
3.   Cozy up in one of the various Scottish Holiday Cottages
The Scottish cottage may be one of the most stereotypical images that foreigners conjure up, but that doesn't mean they aren't enjoyable. Bring a lover or a group of friends and enjoy a relaxing time in the country, playing and sleeping in a cottage that is quite possibly more than a century old—Not to mention the quaint nearby villages or the scenic woodland views!
4.   Get Whisky Drunk
While drinkers in Scotland tend to get equally as (or more so) inebriated as people in other parts of the world, there is a distinct culture behind drinking that makes it seem much, much more classy than in America. So if you're ever on that side of the pond, traveling around Whisky Trail, make sure to pull over and go on a distillery tour. Heads up: the tours are often free and come with free samples of the malt beverages!
5.   Climb a Volcano
Can any other city boast having an extinct volcano within in borders? Just East of Edinburg Castle, you will find this glorious mountain that you can hike up at any time. The view from the top is just stupendous and gives you a full panorama of the Scottish city. Bring a camera and enjoy the sights while working your muscles—an experience you're not likely to forget!