Zoos are the answer for both a perfect family getaway, or a backpacking adventure. You may be a traveler who's a kind at heart, or just a lover of animals and nature. Those are just two of the many possible reasons you'd want to visit zoos. Whatever that reason is, that should be enough for you to take your feet to the nicest zoo experiences there is in UK.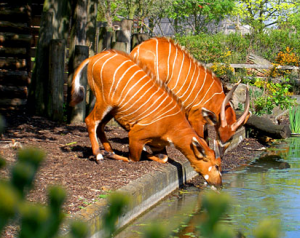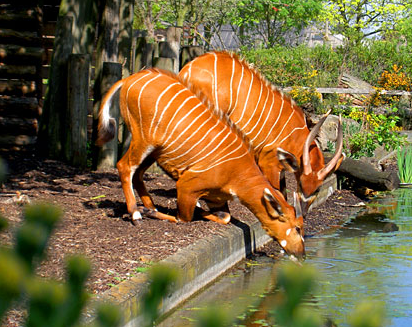 Chester Zoo
The country's biggest zoo, you surely would need to reserve an entire day to enjoy all it has to offer. To date, there are round-about 7, 000 species kept in this huge animal abode.  Thus if you are a true-blue animal lover this is a zoo that you shouldn't skip going to. More to just seeing, there are also opportunities to interact with some of the wildlife animals here. Apart from that, there are various animal exhibits to witness – also the largest to be found in the region.
London Zoo
London Zoo is not just a typical zoo, it's a scientific zoo. As it is the oldest zoo in the world, it used to be a hub for scientific studies until it was opened for the public. Situated at the northeast of the Regent Park, London Zoo offers some 750 species for its visitors, thus you'll see almost everything here. And to top it off, there is a Penguin Beach – also the largest penguin pool in England giving attractive penguin shows for visitors.
Bristol Zoo
Although Bristol Zoo is not as huge as other well-known zoos in the region, it still offers a rational 400 species which can allow you some 2 to 5 hours of trip around the zoo.  There is also a number of enclosed areas where you can see a good number of reptiles and insects.
Woburn Safari Park
Whether with a car or not, you can still enjoy visiting this zoo. Excursion coaches can be used for visitors who don't own a car, so travelers can take advantage of it here. Depending on your level of adventure, there are two safari trails you can take – you can opt to do a walking trail with the cute and furry animals, or take the car trail with the wilder and a bit more dangerous animals. Apart from this, you an also watch interesting shows from time to time in this zoo.
Longleat Safari and Adventure Park
Also one of the oldest zoos in UK, Longleat Safari and Adventure Park has maintained and expanded its scope over the years. Walking close to animals is not something you can do every day, but you can in this zoo! You can feed animals yourself and even drive through with your own car and see the monkeys jumping onto your hood! This is just one of the thrills you can experience here.
So whether you'd like to pick just one animal experience, or jump from one zoo to another, it will be all up to you. You can also find some great prices with vouchers, so scour the internet before you take the plunge! Without a doubt any of these zoos will give you an exhilarating experience.