Have you ever had a strange experience or met somebody that was so close to your world that it was mind blowing? Everyone seems to have had one of these experiences at least once in their life and many people say that there are six degrees of separation between each of us and that we are all linked a lot closer than we may realise, this is a fascinating concept that ties our worlds together. Is there any better or stranger feeling than realising that your newly found friend in a foreign country actually lived with your aunty for two weeks before you were born?

Some people may say that this six degrees theory is not true, but Mecure Hotels is running a fun competition called "The Six Friends Theory" to prove that there truly are six degrees of separation between every one of us. They are giving one lucky winner the once in a lifetime opportunity to meet an Aboriginal man from the Bundjalung tribe in Australia, but before they do this they will be sent to 6 different destinations where they will meet 6 new individuals, these encounters will further link them to the Aboriginal and allow them to truly experience the theory that there are six degrees of separation between every person on the planet, no matter where they are from.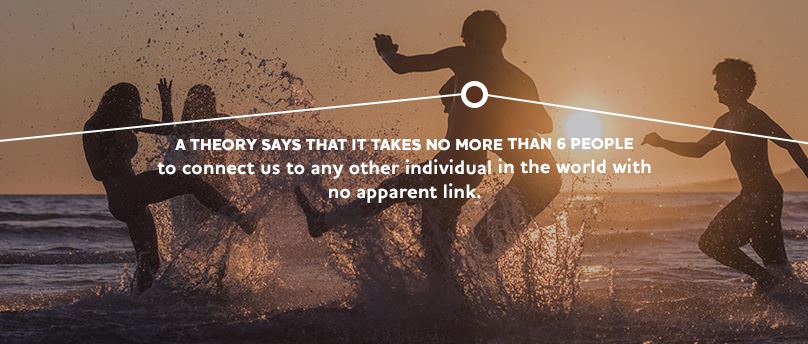 The trip will provide a unique cultural experience for the 7 week trip planned for March 2015 and the winner will get to stay in a different Mecure Hotel in each location.
Watch the teaser below
How to Enter
To enter simply post a video on Facebook on this link and describe your personality, passions, motivations and projections. Tell Mecure Hotels why you believe you are the best friend in the world. The 50 candidates with the most likes will make it to the final stage, a 6 person judging panel will select the lucky winner after one final interview. The video must be posted to Facebook in January 2015 and it is as simple as that, so why not enter today and experience the trip of a lifetime.
Don't forget to post your link to social media using #6FriendsTheory to lead everyone to your video!
Disclaimer: This is a Sponsored Post