Travelling and exploring different countries around the world is definitely one of the most enjoyable things you can do. Even if you have some of the essential tools for travelling, a long plane, bus, train, or car journeys can still make you really restless and agitated. Fortunately, there are plenty of fun and productive ways to entertain while travelling. Here are the best five.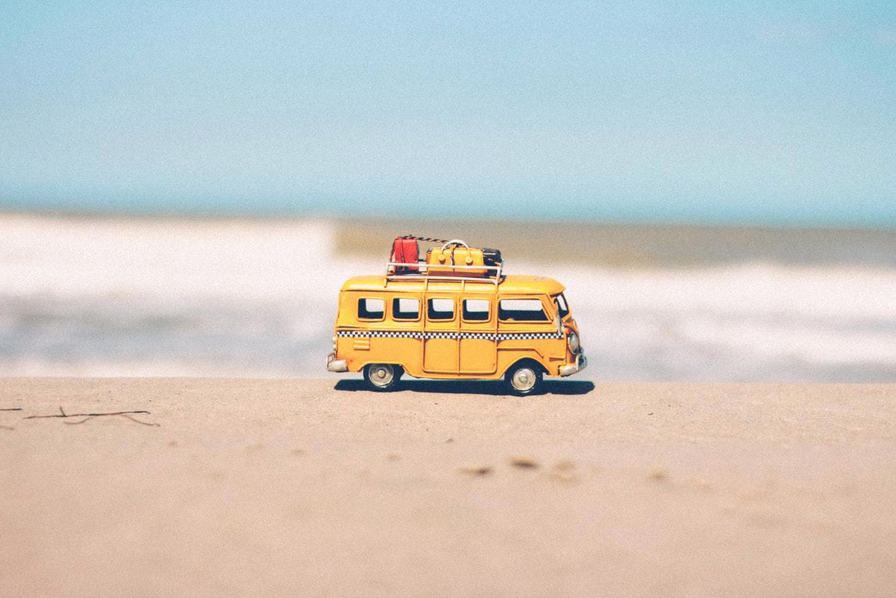 Have Fun on the Internet
One of the best things you can do while travelling is stay active on the Internet. And depending on what you like, this can mean a lot of things. Some people find it interesting to have a travel blog, others like to browse the web, and some even add up on the whole travel thrill by playing casino games online. If you're into that, there are many useful resources which can help you find the best online casino from everywhere in the world. So, no matter what you like to do, spending time on the Internet is surely a great way to avoid boredom while travelling.
Write a Journal
When coming back from somewhere new do you want to retell your friends everything about your trip? – You probably do. However, you may find it difficult to remember the fine details. Therefore, writing a journal will help you remember every moment of your journey. Just grab a notebook and a pen, stare out your window and get inspired by the amazing, interesting, and foreign scenery.
Your journal may include all of your experiences, thoughts, feelings, everything that comes to your mind. You can also write a poem or a song, create a fiction story and use your companions or locals as the main characters, or jot down some bullet points for creating a blog. Just get creative and record your journey. Don't let the details become somewhat hazy!
Do a Craft
Doing something crafty is one of the best and most amusing ways to entertain yourself while on a long flight, bus, or road trip. Similar to keeping a journal, immerse yourself in crafting will strengthen your creativity and keep your mind busy at the same time. Now, you may think that a bus, car, or a plane seat isn't an adequate place to lay out piles of paper, loads of tools, and palettes of paint. But, painting isn't the craft we have in mind for this occasion.
In fact, there are lots of other crafty things to do that require little space such as knitting, crocheting, making a puzzle, color, make clay figures, or edit your journey photos. What's even better, all of these activities are great for reducing stress and relaxing, while keeping you busy for a couple of hours.
Listen to Something New
In general, people like listening to their favorite music, albums, or the usual radio charts, every day. But, why not listen to something new and discover some new music you may truly like? By doing so, you will not only entertain while travelling but also expand your horizons! The something new may end up being your something favorite.
All you need to do is choose your music provider, such as Spotify or iTunes, and make a playlist of songs that you've always wanted to listen to. You may even ask your friends and family for recommendations. But, simply listening isn't the only thing you can do with new songs. Use your journal notebook and write down the lyrics of the songs. Then, try to analyze them in depth or make some alterations and create a song for yourself.
Make Trip Plans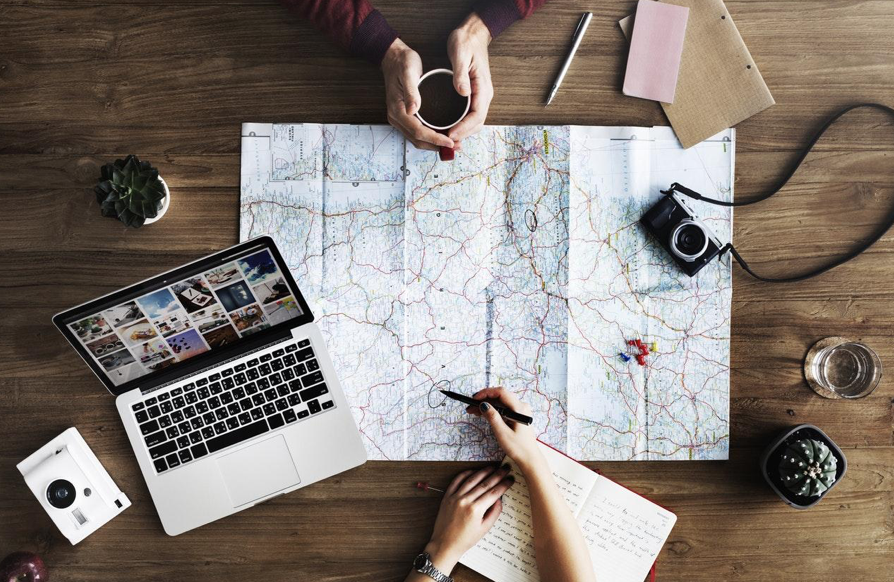 Organizing your trip is a very useful way to entertain yourself while travelling, especially when you didn't have any time for planning your journey beforehand. Even though you may have the figured out the key factors, like accommodation and transport, such last-minute organizations will certainly help you prepare for what's coming next in terms of what to visit and what to do.
If you want to plan your itinerary, all you need to do is pack a guidebook, a highlighter, and a pen. Then, find some enthralling places you'd like to visit and amusing things you'd like to do. Once you're done with this, move on to planning your budget. For this purpose, you may use the Budget Your Trip app and calculate roughly how much money you need to spend daily.
Improve Your Language Skills
Travelling in a foreign country where people speak a language other than your own can really help you boost your language skills. Just try to have a complimentary language exchange – start a conversation with the person next to you, or ideally find a local resident. But, you can do this only if you have some basic knowledge of course. However, if you don't even know to say 'Hello' in that language, it's time to learn some basic phrases. You can either buy a phrase book or use the Duolingo app for learning in a fun and interactive way.