The Canadian Rockies are a part of a mountain range sequence than runs from Alaska all the way to the tip of South America. The Rockies are a pristine, serene region and a coveted destination by people who love the great outdoors. It is a beloved area by anglers, and you should make sure to visit it at least once in your lifetime.
1. Banff National Park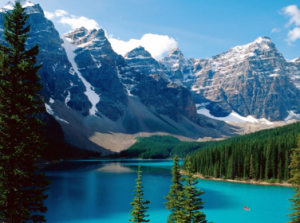 There are a handful of national parks in the Canadian Rockies, including Jasper and Waterton, but Banff is Canada's first and most prestigious. The sheer amount of services offered by Banff makes it the perfect Canadian Rockies destination for a vacation.
2. Family-Oriented Adventure
It can be difficult to fashion a fishing excursion that is suitable for the whole family, but this region, particularly at Banff, really does have something for everyone. In addition to fishing, the region offers swimming, camping, hiking, bicycling, boating and much more.
3. Fish Diversity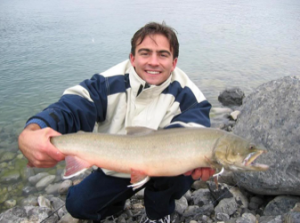 The three prevalent native game fish in the area are the bull trout, the cutthroat trout, and the Rocky Mountain whitefish. Non-native opportunities include the common Brown trout as well as the increasingly common rainbow trout and rainbow-cutthroat hybrid, called cut-lows.
4. Angling Method Diversity
On a Canadian Rockies vacation, you never have to fish the same way twice. Fish on a lake or on a river, and fish from a boat, fish from the shore, or just wade in.
5. Challenge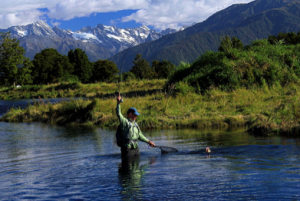 Seasoned anglers want a challenge, and the Canadian Rockies region delivers that in spades. The best challenge is available in the fast-flowing waters of the area, particularly with trout. There are also good opportunities to pursue large fish in thin water, which is particularly challenging.
6. Location Diversity
We've already mentioned how you can fish from a boat, the shore or the water itself. Many areas can offer that but not in the close proximity that the Canadian Rockies does. You could vacation there for an entire summer and fish in unique location every day.
7. Remoteness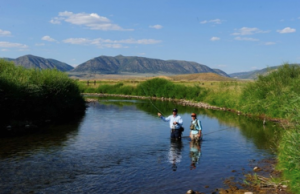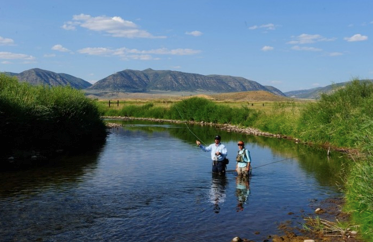 The Colorado Rockies, even during its busiest season, is wide open and mostly untouched. There'll be time to socialize at the campsites and in town, but when you're out on the water, there is something wonderful about being the only one nearby.

8. Scenery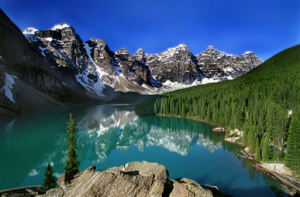 The Rockies boasts some of the most beautiful vistas in Canada. A particularly illuminating experience is to fish one day and then on the next, hike to view your fishing spot from miles above.
While you plan your trip, be sure to account for Canadian regulations. Canada requires a boat license to operate a motorized watercraft legally. Also, access to the national parks requires a fee, approximately $10 for adults and $5 for children, per day. Fishing permits are approximately $10 per day, and camping permits costs approximately $9 per day.