Have you been to France yet ? A visit to this beautiful country wouldn't be complete without seeing the towns and cities where France's greatest inventions were conceived. From roulette to denim and even cabaret, here are the places history buffs should visit to get a sense of French innovation.
Experience roulette in Monaco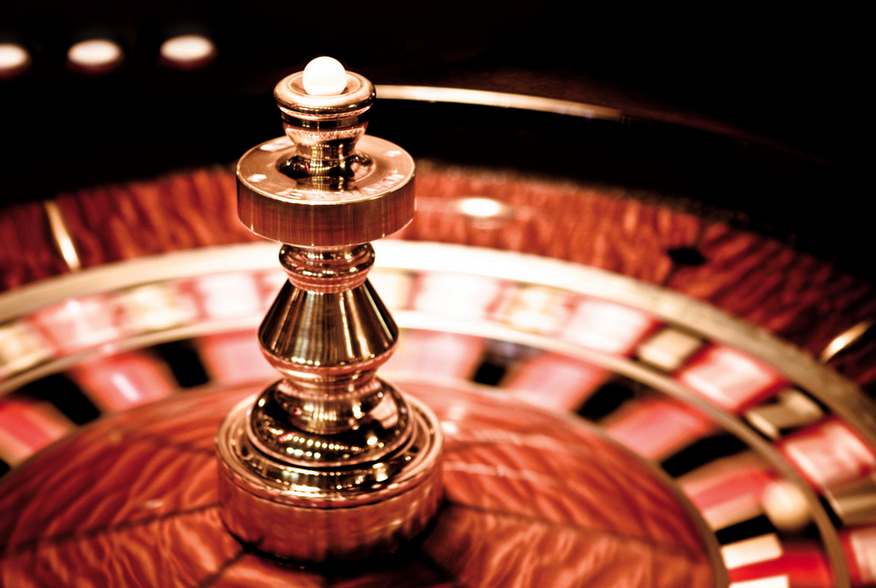 We know that roulette was invented by monks in a French monastery, and that it was around for quite a while before it went "mainstream" in 18th century casinos. But we don't know where this monastery was and so, technically, there is no distinct "birthplace" of roulette . Or is there? In 1862, François and Lois Blanc designed a special roulette wheel for King Charles III of Monaco. This wheel had a single zero on it and gave the house a bigger edge (this is now commonly known as European Roulette, while American Roulette has an extra addition of a double zero). This new roulette wheel was premiered at the newly built Monte Carlo casino, and it went on to make a huge profit for its founders.
Today's Casino de Monte Carlo has preserved much of its beautiful renaissance decor and you can visit for just €10 (just be sure to check the dress code beforehand). With several different rooms, you can take in sweeping views across the French Riviera and, of course, try your hand at some Roulette. The rules and format haven't changed much but have a read beforehand and it will help you feel more confident in this world class casino. So there you have it; whilst we can't pinpoint the exact birthplace of this French invention, you can still visit the place where it first took off on the French Riviera (just remember that Monaco is an independent state and not officially part of France!). 
Buy some denims in Nîmes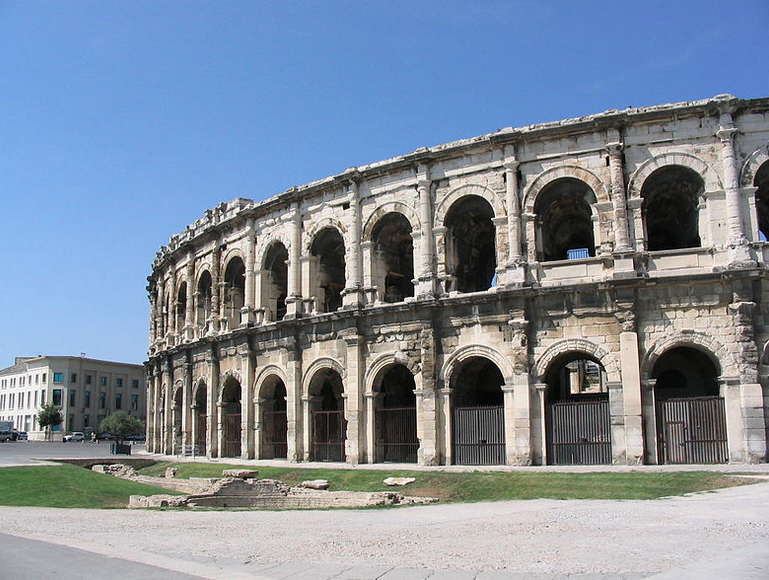 Nîmes is city with a rich history, but did you know that it's also the city where denim was invented? The fabric started out as a type of corduroy from Genoa in Italy. A family of textile workers by the name of André in Nimes tried to emulate it. What they got instead was a new type of twill fabric which they called "serge de Nîmes" which later was shortened to "de Nîmes" and then "denim". All this, of course, was before denim flew across the ocean to America where it adorned cowboys, and before  Levi's jeans became the epitome of cool .
Nonetheless, Nîmes has kept the accolade and today you can visit this pretty French city and buy yourself a pair of denim jeans. More importantly, you can see a stunning array of Roman ruins including the Arena of Nîmes (an impressive amphitheatre) and a 2, 000-year-old temple, as well as some excellent museums. The city is a great base from which to explore the surrounding towns of the Languedoc Roussillon region. It's also close to the Camargue, a UNESCO biosphere reserve which is home to beautiful flocks of flamingos and wild horses. 
Trace the history of cabaret in Montmartre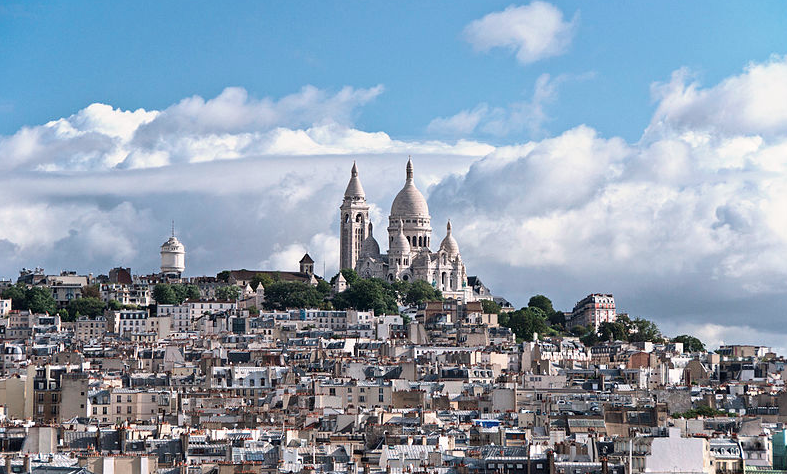 In 18th century Paris there was a proliferation of cafes where you could sit and listen to music while having a drink. These were known as café concerts or café chantants. They were a newer and more musical version of the "cabarets" (restaurants where artists would gather and sing songs) that began to appear in the 16th century. The first modern cabaret as we know it was called Le Chat Noir and it was held  in the Parisian neighbourhood  of Montmartre. There, a mixture of bohemian artists and Parisian elites gathered to see the unique blend of music and political satire that was on offer each night. Le Chat Noir's creator was Rodolphe Salis, a theatrical agent and entrepreneur who called himself a "gentleman-cabaretier".
By the end of the century, the idea of the cabaret was widespread, but there were only a few left of the traditional style where artists and bohemians still gathered. The famous Moulin Rouge was born of the same era and was opened in 1889, marked by the construction of a huge red windmill that became emblematic of the nightlife of the area. Today, you can still visit the Moulin Rouge in Paris and discover the fascinating history behind the people who went there, as well as watch a modern cabaret show. Why not  have your picture taken  outside the iconic facade? The winding cobbled streets of Montmartre are also a delight, although very few artists and bohemians can be seen there today. Don't forget to climb up the steep slope to the Basilica of Sacre-Coeur and get a stunning bird's eye view of Paris' most artistic area. Magnifique! 
Sip on Champagne in Champagne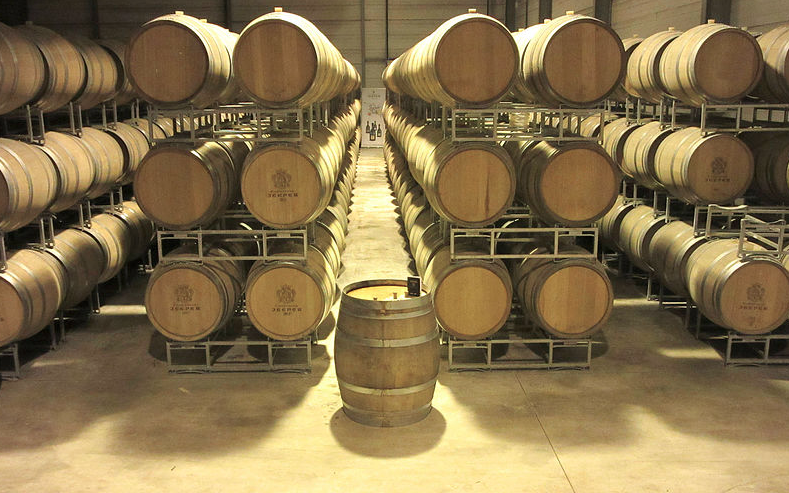 The Romans were the first to plant vineyards in this region of France. Little did they know that this would lead to one of the most decadent and delicious innovations known to man: champagne.
The very first champagne created in France happened purely by accident. Too much pressure in the bottle coupled with the fermentation process caused the wine to fizz and explode. At that time it was called "the devil's wine". Today's champagne uses the "Méthode Champenoise" which is where sugar is added to the mixture to create a second fermentation. It doesn't have to be expensive like the  famous Moet & Chandon  – there are now hundreds of varieties of champagne to suit all tastes. The drink is a mix of up to three different grape varieties and in most countries, it is only allowed to be called "champagne" if it originates from the very same region in France. 
Visiting this region is a must for any self-confessed bubbly connoisseur. You can take a tour of the beautiful vineyards and see some of the cellars of  the major champagne houses , most of which are located in the towns of Reims and Épernay, and in the regional capital, Châlons-en-Champagne. While you're there, taste some of the finest champagnes on offer and don't forget to purchase a bottle or two as a souvenir. When you're finished clinking glasses, you can also visit the dozens of historical monuments and buildings such as Reims Cathedral and Château de Montmort. Bon vacances!
Now it's your turn! What are your favourite French inventions, and where do they come from? Leave a comment below.