After leaving our new adopted Bangladeshi family in Dhaka we managed to procure some 'second-class' tickets for the rocket steamer (gotta love boats!) down towards the Bay of Bengal, which we planned to get off in Khulna and try, from there, to make our way to Calcutta in India.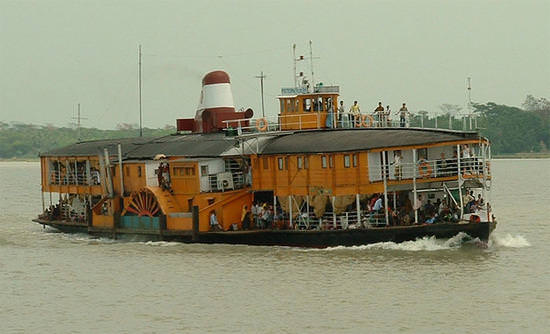 Incidentally, I recently read a book called 'The Lunatic Express' and I had to giggle when I saw our old trusted rocket steamer feature as one of the most dangerous boat journeys in the world, apparently over 1000 people die each year on Bangladesh ferries – the highest ratio of deaths to journeys in the world – I'm glad I had read the book prior to our departure or our $4, two day journey mightn't have felt quite as good value.
The ridiculous hospitality of our adopted Bangladeshi family had continued as Raul had arranged family of his to meet us in the Khulna port when we arrived which removed some of the trepidation that I was constantly flooded with throughout Bangladesh (probably partly due to the huge holes I saw in the boat we were about to disembark on). So we boarded and off we went! The three of us had our own cabin which apparently was one step down from the luxury travel but a hell of a step up from 200 people squeezed head to foot in an open room on the basement of the boat so we were happy enough.
I headed to the back of the ferry and had one long gaze back at Dhaka, it had been a hell of a start to my new backpacking life and one that would hold me in good stead in the years to come..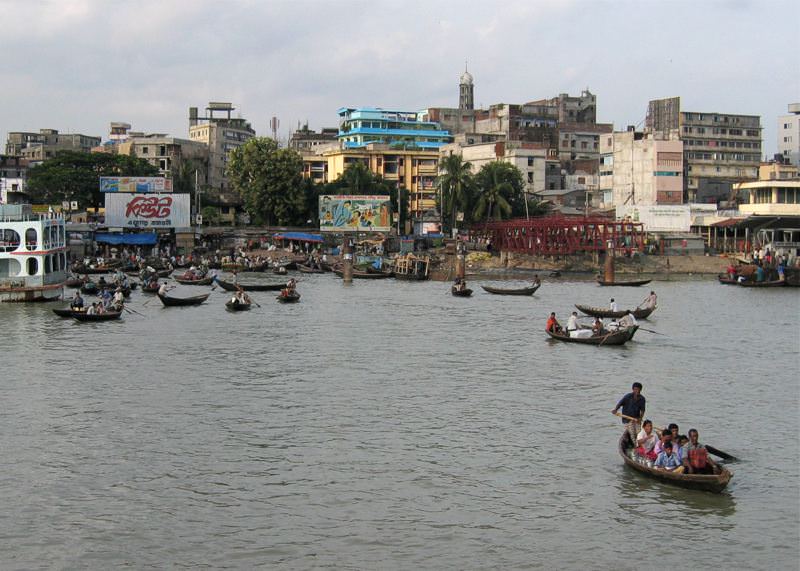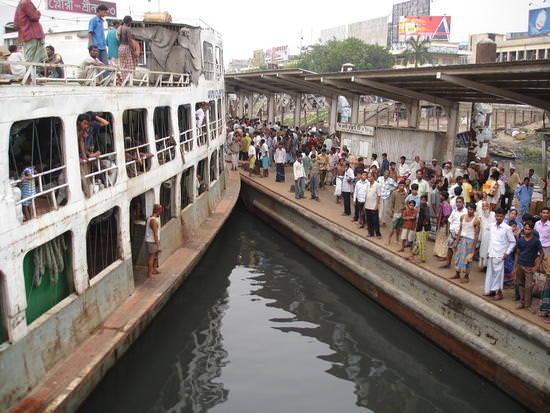 Dhaka had been a hectic place but one worthy of a visit for sure and we felt as if we were leaving in true Bangladeshi fashion, this boat was an experience itself and I was relishing every moment. The scenery over the next 40 hours was amazing and the widespread damage from all the flooding is there for anyone to see, this country seems bereft of any hills, mountains or hump of any description! As we meandered down the river we past scores of 'ports' where the people were full of frantic smiles, laughs and waves..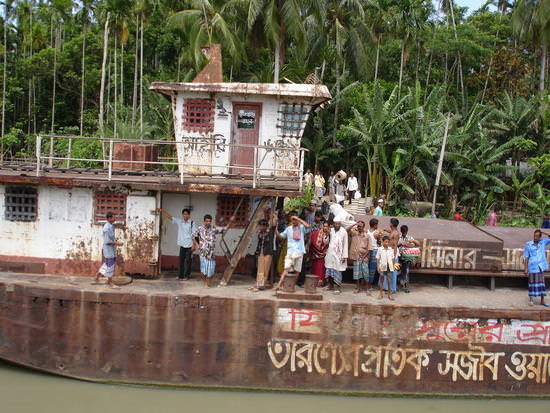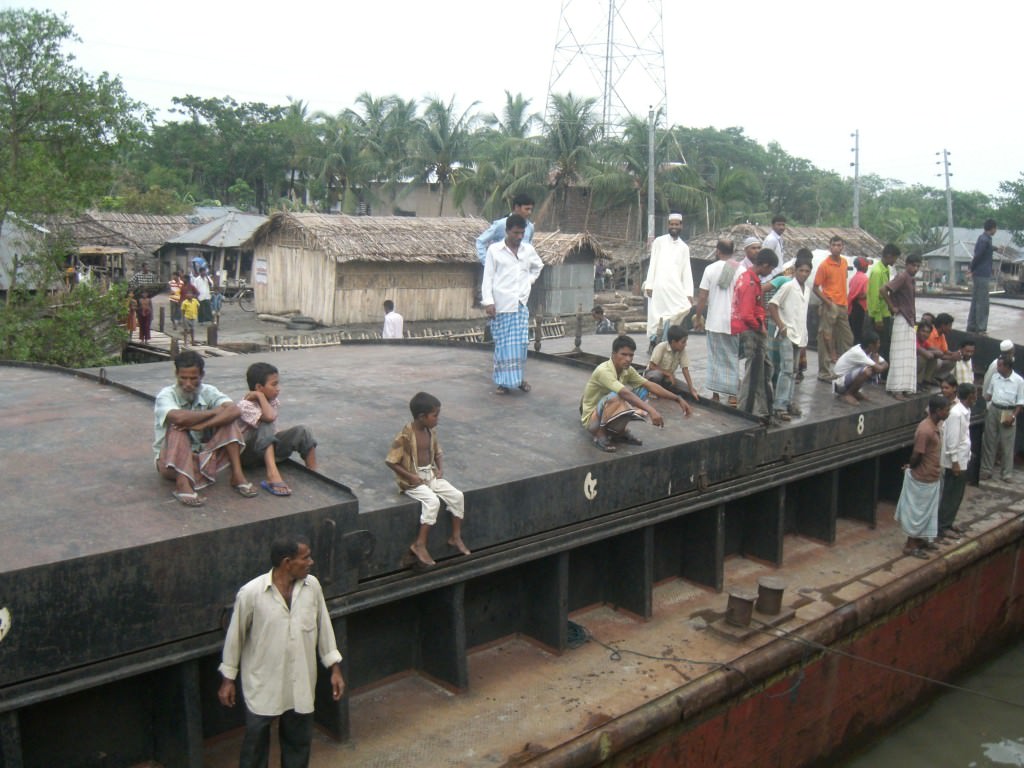 3
To be honest the 40 hours or so flew by, we had constant visitors peering into our cabin making sure the rumours they heard about the 3 young white guys were true. Wandering around the boat kept me occupied for a long time too as did fighting off the various insects and cockroaches that were cohabiting our cabin for the evening, before too long we were approaching Khulna which would be our next and last leg of the Bangladesh adventure, praying that Azim would be waiting for us at the port :S