Europe's gateway to the Middle East or the Middle East's gateway to Europe, whichever way you look at this fascinating country it's a sight to behold. Western Turkey has a distinct Balkan flavour and as you move further east you'll feel the Middle Eastern vibe completely envelope you, Turkey offers a great way to bridge the continents.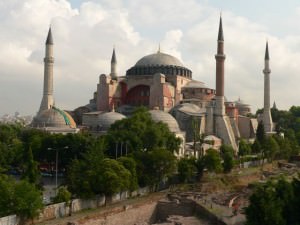 Turkey is a hotspot for adventure lovers, partly because there are so many cheap flights to Turkey and also because it's developing at an astonishing rate but thanks to the super cheap bus network throughout the entire country – travel here is still affordable. If you're careful you can certainly get by on less than the backpacking staple $30 per day.
You'll either start or end your Turkey trip in the city that many people believe to be the capital, Istanbul (Ankara is actually the capital). Here you can forget the strict Islamic laws and party the night away. Once you've dealt with your Turkish hangover, head to a haman (Turkish bathes) to sweat it out and make your way down to the Hagia Sofia and be prepared to be amazed. Over then next day or two try to see Topkapı Palace, Sultanahmet Mosque (Blue Mosque), and Basilica Cistern. Both Fenerbahce and Galatasary play football in Istanbul and their fans and something else, try to catch a game if you can, it'll be an experience of a life time! Don't miss out on the Grand Bazaar and bring your haggling hat because this place is intense. Istanbul is the only city in the world to sit over two continents, it's joined by the Bisphorous Bridge so it have breakfast in Europe, lunch in Asia and dinner in Europe again – pretty cool!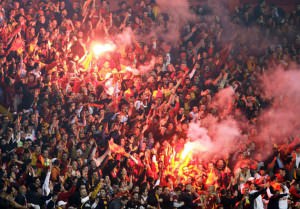 Turkey offers awesome Mediterranean beaches but also hosts an array of winter sports. Skiiing is a hugely popular activity in the mountainous central area from October through to April, so throw your snowboard in your rucksack and head over there.
Ankara, may not hold the allure of Istanbul but is certainly worth a visit – when there, check out the Hisar, the hilltop castle which overlooks the city, amazing vistas.
The tourist trails then heads to Ephesus which is jam packed full of ruins, one of which is famously one of the seven wonders of the Greek world – the Temple of Diana.
Check out Troy for a host more ruins but by that stage, if you're anything like me, you'll be 'ruined' out so head back to Istanbul and party on, head to the beaches (Bodrum and Oludeniz being the pick of the bunch and easy to get to from Istanbul) or head to Black Sea turkey which is the centre for more adventure sports.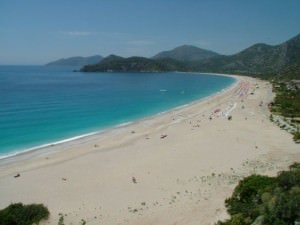 All-in-all, turkey can be whatever you want it to be – a hard-core backpacking experience, adrenaline junkey paradise, religious pilgrimage or cocktails and sun loungers. For me, as a hardened backpacker, Turkey is simply awesome and needs at least a few weeks to truly appreciate. Happy travels!