As a host city for the 2012 London Olympics, Newcastle is more on the map than ever. With the buzzing city looking great after the generation, and some beautiful countryside nearby it's bang on the money for backpackers wanting to experience a little bit of everythin. So if you're swinging through this bustling city, try to make the most of your time and check out all the top sights.
1)   Tyne Bridge and the River Tyne:
The Tyne is synonymous with Newcastle so when you arrive, head down to the riverside and follow along the river bank. On the north side of the river, there's a quayside walkway which is an awesome way to spend your morning. As you walk along the river you'll come across two very cool bridges, now I know bridges don't sound so cool but these are a little special; both the Tyne Bridge and the Gateshead Millennium Bridge are icons of the city, so mosey on down, take a few snapshots and you're all good.
From Newcastle, take the unique Angel Bus (Go North East services 21 & 22) from Eldon Square Bus Station in the city, when you see the huge, bronzed, rusted Angel perched on a hill, get off – you're in the right place. The sculpture is 20m tall and 54 across so make sure you take your pics from a distance, or you won't fit it all in, this thing is  massive.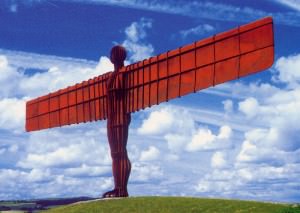 3)   Check out St James Park
If you really want to experience Newcastle culture, then get yourself to St James Park, the 4th biggest stadium in the country. Newcastle locals are huge football fans and they go crazy for Newcastle Utd so if you happen to be there during the season, regardless of the cost find a ticket and soak up one of the best sporting atmospheres you're ever likely to find.
This UNESCO world heritage site is a possible day trip from Newcastle, take bus AD122 from Central Station to Chester Roman fort and from there you can walk. Hadrian's wall stretches across the whole width of the North of England, built by the Romans to stop the Scots getting too keen on nabbing some more land.  There are forts and museums dotted around to keep you occupied for that day, well worth a visit.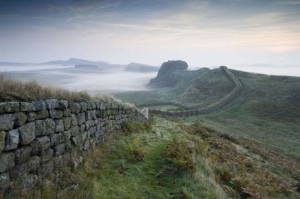 5)   Northumberland National Park
England's most northerly park spans over 1000 sq kms, it's broken up into two main sections – the Cheviot Hills to the North and Kielder Forest to the south. The entire place is free of charge, no permits or fees necessary so your backpacking budget should stretch a little further. There are a lot of activities available from cycling, to shooting, fishing and hiking so if you're an outdoors type, this place is for you. Search for some   northumbria cottages and you could days and days exploring this region.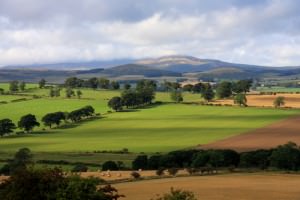 Use Newcastle as your base and you can really explore all of Northumbria coast and country. Once you're all backpacked out, be sure to hit Newcastle town centre on the weekend and see for yourself the nightlife of a city dubbed "the 8th best city in the world to party". Happy travels!