Bali is Indonesia's answer to paradise. Amazing beaches, breathing taking mountains, beautiful lakes and some of the most amazing hotels in the world, at bargain basement prices. Seriously, some of the bali resorts on the beach have to be seen to be believed!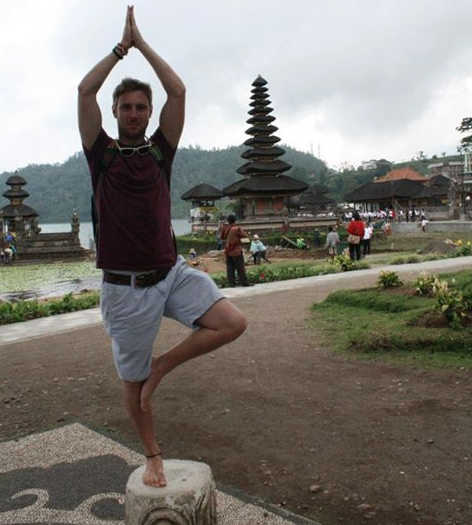 I've been to Bali twice, once as a backpacker in party mode and once with my girlfriend on a full on romantic escape. My first time in Bali was pretty disappointing, truth be told. I hung around Kuta beach, not knowing what else the island had to offer. Drunk Australians, sex tourists and lots of rubbish greeted my arrival the first time round, but things changed on my second appearance.
I stayed north of Seminyak, still super close to the beach. I hired a driver to take me around the island everyday, I was sipping cocktails, checking out temples and spinning around my scooter – mission accomplished – I have a whole new opinion of Bali.
Anyways, just a quick post to tell you guys to avoid Kuta like the plague, aside from perhaps a crazy night or two on the sauce, and be sure to check out these 5 awesome sites around the island:
Pura Tanah Lot
The iconic image that screams Bali from it's pointy rooftops. The tide can effect the awesome view, so either find out when the tide is in/out or come and spend a few hours chilling by the beautiful temple.
Uluwatu Temple
Bali's second most famous site. A rugged, limestone backdrop with a picturesque Asian temple plopped on top. Sunset is popular here too and you can grab some awesome food on the cliff beside the temple. $6 for dinner with a view to die for. Don't miss out.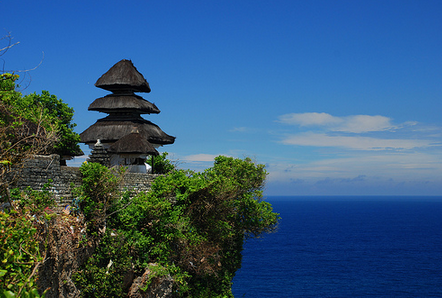 Mount Batur
You can admire it from a far while catching some rays, or you can scramble every one of the 1700m of altitude to the top! It's an active volcano and sunrise from the top is spectacular, just be ready for a 3am start for that one though!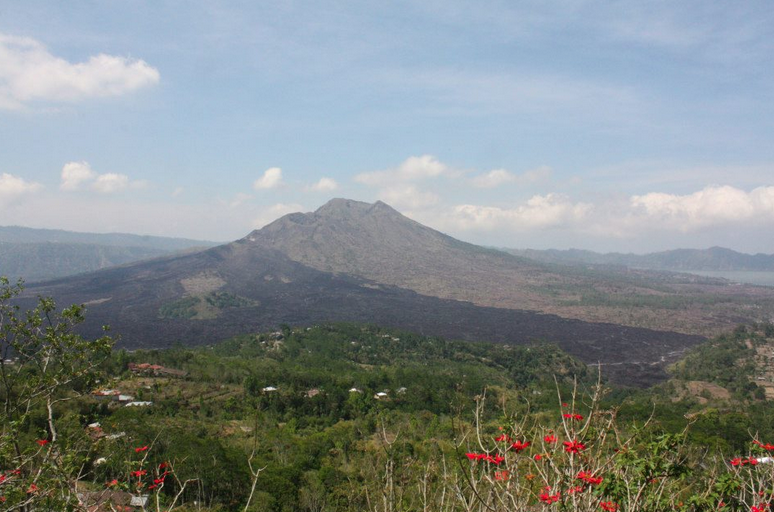 Ayana Bar
One of the coolest sunset bars in the world. Ask you hotel what time sunset is and then drive on down to check it out, make sure you arrive 2+ hours before sunset though, this place gets packed every night of the week!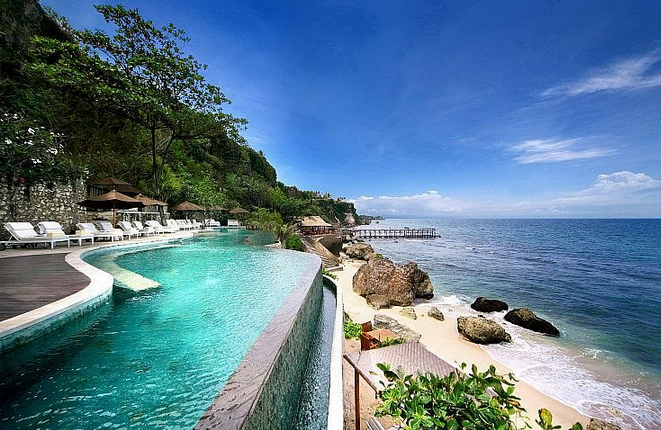 Rent A Scooter
Last but not least, to explore this awesome island get yourself a sexy scooter to hit the roads. For about $8 a day you can really explore all the places above and more, just don't jump on when on the booze. Not big and not clever.