There is only one way to see the most (and the best) of Australia and that is by road! Flying is an option yes, as Australia is a rather large place, however you'll miss out on all of the bits between where you're going to where you've come from; sometimes 'off the beaten track' is the best way to travel. Finding your own way to your next destination can take you through the most wonderful of places that aren't in your guide books or recommended to go and visit online, you could even end up being the one doing the recommending in the future!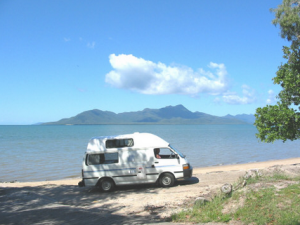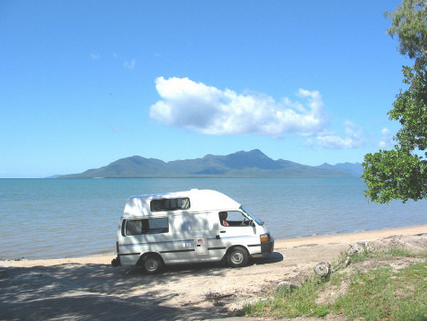 Whether you are travelling alone, with friends or with family all you need to decide on is a rough itinerary of the main places you want to visit, a starting point and how long you have to spend on your travels. The less you decide the more exciting and spontaneous your visit to the land down under will be – you don't want to get tied down to "I said I would be there at this time…"!
For example, you want to visit Sydney, the Gold Coast, Cairns, Melbourne and Adelaide but you don't mind what order you visit them in; well, what you could do is, fly into Adelaide and book yourself a hostel or hotel depending on what you prefer and of course, what your budget can afford, then wander, explore and enjoy the many wonders of this city. From here you could hire a car or a campervan so you can move your adventure out of the city walls. DriveNow Car Rental online is a brilliant hire comparison site that'll help you find a cheap deal on your rental and some even offer one way car hire – saving you coming back on yourself!
Once you have got your car or campervan and your map book (you might need a little direction), start the engine and head out into the unknown! Visit the sites around Adelaide and further afield into Southern Australia if you desire or if you want head over to Melbourne, the beauty of hiring a campervan is that you can explore Victoria along the way. Once you tire of the area you're in follow the road north to NSW and into Sydney, the Gold Coast, Queensland, Cairns and finally the Northern Territory. As you travel around this part of Australia don't just head to where you're going, stop off in towns and villages along the way; meet people and see things that not many other travellers, if any, have – that's what the excitement and enjoyment of being a traveller without boundaries is! Once you've reached Cairns you simply hand your hire car or campervan back to the company and fly back home, or onto your next adventure, instead of having to get yourself back down to Adelaide. But of course this is up to you and no two people's trips are the same!
Lastly, remember to be safe when travelling, trust your instincts and be careful when you're driving, meeting new people and where you stay; but I'm sure I don't need to tell you that – happy road tripping!