How does traveling the world, meeting like minded people and making a small fortune sound? Too good to be true? Well it isn't.
I am sure a lot of you have heard of the term digital nomad, you may have even met some when you've been traveling. The number of digital nomads around the world has grown dramatically in the last few years, more and more people are waking up to the fact that it is possible to make a good living from your laptop while you travel around the world.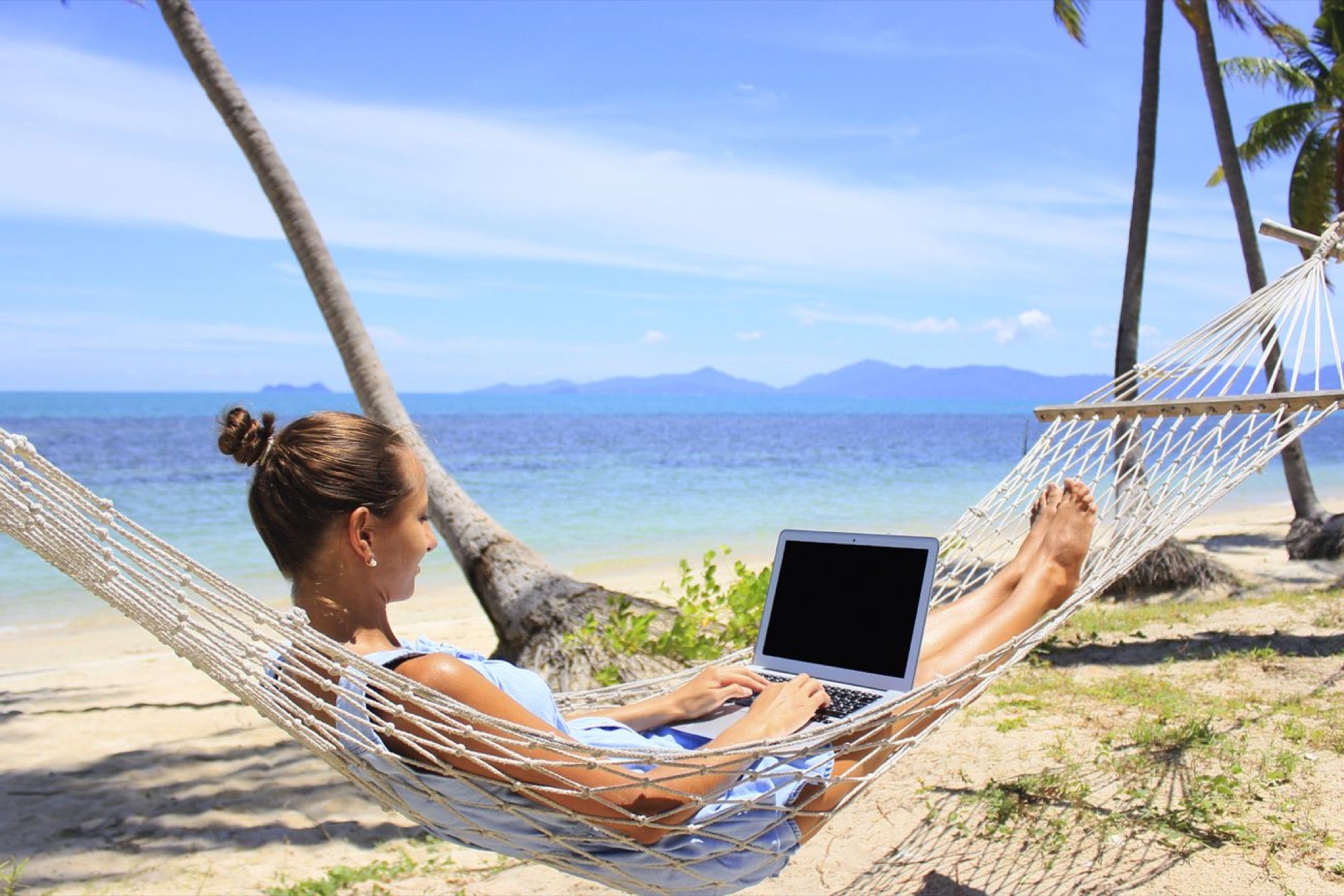 Digital nomads, if they do it right, are their own boss and have the ultimate freedom. Of course it is nice to be back home with your family and friends, but when you're a successful digital nomad you're able to fly back when ever you need and also fly your loved ones out to meet you in some remarkable locations.
So what are the main reasons people are choosing the digital nomad life and why is it one that I think is absolutely fantastic?
Travel The World
Don't think it's one big holiday because you still have to put the work in, but I think you'd all agree that doing that work laying in a hammock on a topical beach is much better than an office. Life is never boring as a digital nomad because you can move on to a new destination when ever you feel like it. Today you could be in a beach in Koh Samui, Thailand, and tomorrow you could be strolling around Angkor Wat in Cambodia. If you're adventurous then the digital nomad life is for you.
Meet New People
One of the things I love is that I am always meeting new people, I'm always meeting fellow digital nomads in co working spaces which is great because you get to bounce ideas off one another and also get new leads for business. Then there's the fact that you're always meeting new people from different cultures and backgrounds when you travel, this will only broaden your horizons and give you a clearer understanding about people from all over the globe.
It's Lucrative
If I told you that when you put your mind to it you could easily earn over $10,000 a month from your laptop anywhere in the world you might think it's not possible. Well, I know digital nomads who are making 5 times that and have been doing so for several years. I would say if you work hard the least you can expect to earn is $60,000 a year – that's a decent living when you consider you're not in the office, living in a place which is cheaper than back home and you're having the time of your life!