In this day and age of information superabundance, developing research papers and articles on diverse topics may seem a child's play. The internet is here, offering gigabytes of information in nanoseconds. Therefore, one may think that the useful information and resources can be found on the web at ease and that information can be reproduced in literary works and academic papers. Well, if you are of the same opinion, you should be aware that copying and pasting from other peoples' work is considered stealing of intellectual properties, and usually christened as plagiarizing. Students, professionals and writers must be informed that information may be freely distributed on the web, but reusing the same without proper citation actually breaching the code of conduct of different professional and academic entities and instructions. It's against the ethics and norms of the academic and professionals world. Plagiarism is a euphemism for stealing texts, images and other types of intellectual properties.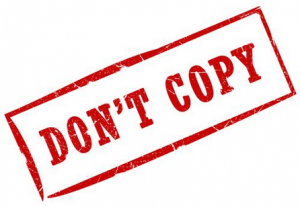 Technology can reduce the chances of plagiarism
Plagiarism is often perceived as a criminal act in both academic and professional spheres. Unfortunately, people with honest intentions often wind up copying and pasting unknowingly. They compose their own articles, literary works, and academic papers and draw references from other sources but often forget citing the sources properly. In many cases, the academicians and writers duplicate text content as they do not know how to check the originality of the text. Kudos to some cutting-edge software applications now easily available on the web, you can now know whether your text is a similitude of another academician's or writer's work. This way, you easily eliminate parts of the newly created text that may raise questions.
Benefits of using a software application
There are myriad benefits of using algorithm-based custom writing plagiarism checker online. Here below is a snappy overview of the benefits:
Plagiarism software programs work really fast. A software application of this type can search the entire web within a few seconds, match the given text with texts from around the world and highlight the plagiarized paragraphs/sections within a very short time.
Plagiarism checkers also provide links of the source text, which makes it easier for the writers and academicians to know whether the results are based on solid evidence. You can match and compare the source text and your text to find the duplicate content.
Plagiarism software applications are extremely useful for web writers who are expected to write original pieces within a short turnaround. Due to the tight deadlines, many web writers do not get the time to check the originality of the texts they produce. These software applications give them the opportunity to check the originality of web articles and blogs written by them.
Plagiarism checking software applications help writers and academicians to stay within the regulatory and ethical limits, which is a precondition of excelling in any field of education or work.
To find the best software applications that can help you with detecting and avoiding plagiarism, you need to use the web wisely. A good number of software applications are now available on the web.
What happens when you have a lot of files
This online plagiarism checker will ensure that your essay or document is 100% plagiarism free. All you have to do is enter your text in the required boxes and click on the "check my essay" button. There are a title box and the main body section too. If you wish, you can upload a document too in one of the following file formats – .pdf, .doc, .txt, .rtf, .odt and .docx.
The checker processes your text unbelievably fast. In less than 30 seconds the plagiarism results are displayed. You can see the overall uniqueness percentage together with the sources that are copied. Next, to each source, you can see the link and the percentage of text that is supposedly plagiarized. Finally, your text that is shown as copied is highlighted red – this makes it really simple to make changes and alter the plagiarized parts. Everything about this checker is user-friendly!
Or employ a plagiarism checker free to use, it should give you more or less the same results!