If you have seen the movie "The Hostel", then you will have heard of the city of Bratislava. It is one of Europes least visited cities.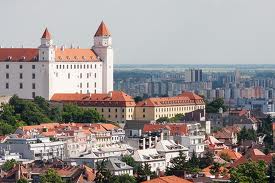 Located in Slovakia, the city is an undiscovered gem and lies the southwestern part of the country.
As well as being the capital city, it's also regarded as a National Council seat of the Slovak Rep. Visiting this city will leave you with plenty of things to keep you occupied while you explore its rich history.
The national museum offers the visitor a unique cultural history of the city, while also showing you the different species of wildlife that can be found.
One of the old cathedrals is St.Martins, and this can be walked to from anywhere in the city. A great way to pass a few hours if one is so inclined.
If you are looking for an artistic fix, then the national gallery would be just the spot for you. It hosts different types of art and has a big collection of pieces that focus on the famous gothic church.
Chatom Sofer was once the spiritual leader of the Jewish congregation and this museum pays tribute to this man. However, if you are looking to visit this place then you will need to arrange it in advance.
One of the most visited locations in the city is the spectacular castle of Bratislava. Here, the Danube river as well as the whole city can be viewed naturally. The Romans, Celts and the Slavs were the first settlers who lived inside the castle. The castle is home to many artifacts and documents that recount it's diverse history. It's a must see attraction and the views are definitely worth the steep walk up to it.
The one thing many people comment about when they visit Bratislava is the cleanliness of the city. With many  cheap flights coming here from all over Europe, the city has managed to remain a quaint little spot.
There are plenty of fine dining eateries, as well as a banging nightlife to cater for all ages. In recent years, Bratislava has seen an increase in the stags visiting. Locals can see the monetary value of this trend, but hopefully it doesn't give the city a bad name.
You will be hard pressed not to enjoy a few days here. For the ladies, there's a big collection of clothes shopping haunts, which make it an ideal way to pass the day.