Australia's diverse and at times remote landscapes beg to be explored from the freedom of the open road, making it one of the world's top road trip destinations. As you start planning your journey, you may be wondering if it makes more sense to buy or rent a car for your travels. Campervans, station wagons, and economical city cars are all popular options for road trips, depending on the itinerary. It's worth weighing all options carefully to find the most suitable and budget-friendly option.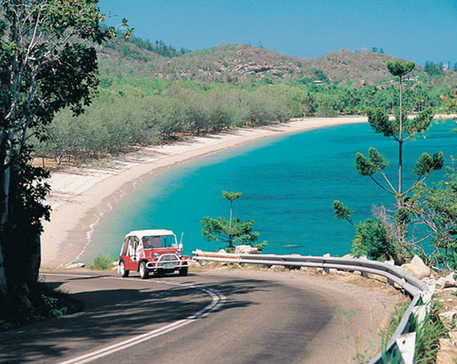 Choosing the Right Car
To begin with, you'll need to have some idea in mind of the type of car you want to either buy or rent. Station wagons are a popular option, because they can comfortably accommodate up to 5 passengers and are generally cheap to either buy or rent. If you're travelling to more remote areas of Australia and plan to go off the beaten path, you'll probably want to find a car with AWD or an SUV. Sandy tracks in popular destinations like Fraser Island simply won't be navigable without a 4X4, and since these are more expensive to buy it could tip the scales in favour of renting. On the other hand, if you plan to explore Australia's towns and cities you might want to look for an economic city car. When reading a Ford Focus or Volkswagen Up review at carsales.com.au, you can see that these types of vehicles are often mentioned as best for saving on running costs. No matter what car you intend to buy, make sure you do a free vin check to find out the history of the vehicle
Benefits of Renting
If you're planning on travelling around Australia for under a month, then renting will most likely make more sense. With renting, you don't have to worry about going through the hassle of reselling your vehicle at the end of your journey. Rental companies provide insurance and breakdown assistance as part of the package, so you don't have to arrange for this on your own. You also have access to newer vehicles, so you could choose that new Volkswagen at carsales.com.au that you've been eyeing rather than settling for a beat-up Ford Falcon.
Benefits of Buying
On the other hand, buying gives you a greater sense of freedom and makes economic sense if you are travelling for a longer period. When you rent, you never get any of your money back. However, buying a car means that you can resell the vehicle and recoup a percentage of the sale cost. Some sellers will even offer a guaranteed buyback as part of the contract, so you know you'll be able to return the car at a specified price at the end of the journey. This is useful if you will continue travelling after the road trip, because you'll know exactly how much money you'll have to spend for the next leg of your adventure.
The Verdict
The cost vs. benefit of buying and renting will depend greatly on the type of car you need as well as the length of your journey. Although buying requires a greater upfront fee, you will receive at least a percentage of it back at the end of your trip. However, selling a car abroad can be a hassle if you don't have guaranteed buyback written into the contract, and you won't have the automatic insurance and emergency assistance that you would benefit from with a rental. It's worth comparing all options carefully to find the right fit for your next Australian adventure.