Ok guys, now the reality of me being stationary for a month (admittedly in Thailand, so not all doom and gloom) or so has hit in I've caught myself looking at awesome holidays around the world o check these out: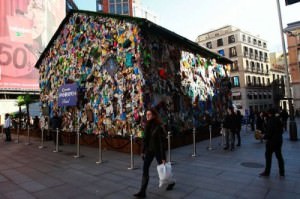 January 2011 marked the launch of the Beach Garbage Hotel, Madrid. The hotel has made holiday news headlines by providing eco-friendly people the chance of a lifetime and the ultimate excuse to recycle. The hotel is entirely made from rubbish that has been found on European beaches. More starfish than five-star rated; the hotel is a reminder of just how much rubbish is dumped on beaches. Is recycling the best excuse for a holiday or are there more?
Almost every topic and organisation seems to have its own special holiday; National Sausage Week, World Book Night, Earth Day, Darwin Day. Such a shame we cannot take the time off work to devote attention to each excuse for a holiday that sounds interesting. A week off for toad-in-the-hole, a barbecue, roast sausage, grilled sausage, sausage and egg sarnies, sausage hotpot and sausage rolls might tempt some, but could there be some holiday ideas that the boss might take a little more seriously?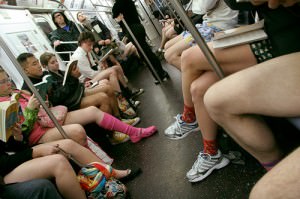 Participation in this next event may get you longer than just a day off. Supporting No Pants Day won't be easy. Unconfirmed reports of celebrating this day, the first Friday in May, are dated as far back as 1985. It comes from the USA and the idea is to spend the day with no trousers on. In New York it goes one step further with a No Pants Subway Ride. The crucial part is to act like nothing is different, break social taboo and enjoy the reaction. It might be a bit pants if your efforts result in gaining a P45 and a police caution so be sure not to forget underwear if you choose to participate!
Do you love astrology and want to see what the stars hold for you? Simply sort out a helmet from the nearest boot sale and get in the queue to purchase your next holiday somewhere altogether cosmic. Flights to the moon are being sold at just over $100 million each but the first few flights are already sold out despite not yet having a date to leave the Earth.
One rather extreme excuse for a holiday is self improvement. Not happy with how you look? How about jetting off for some relaxing cosmetic surgery? It is possibly the most painful excuse for a holiday but apparently cheaper than having the work done in the UK. A recent survey for the organisers of Body Beautiful showed that almost half of women and a quarter of men in the UK would consider surgery to make them look and feel better. Combining major surgery with a trip to the beach might seem a little extreme but it's a growing market despite the risk of dreadful, painful sounding complications and a language barrier.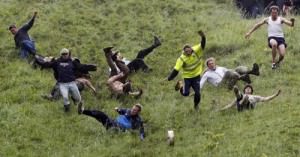 Something altogether more appetising as an excuse for a holiday idea is cheese rolling. Located on the edge of the Cotswolds in Gloucestershire, this has become a great holiday activity and worthy of international fame. On Cheese Rolling Day many people gather together with large round cheeses and starting from the top of a very steep hill, they roll their cheeses approximately 90 metres to the finish line. It is free to enter and there doesn't seem to be any form of prize other than the inspiring title of being the fastest person to roll a big cheese down a steep hill and survive.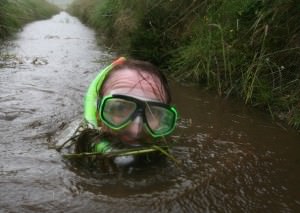 When considering holiday ideas, don't rule out the sport of Bog Snorkelling. For over 25 years, the smallest town in Wales has played host to the International Extreme Bog Snorkelling Championships. Llanwrtyd Wells welcomes both professional and new competitors to snorkel their way through two consecutive lengths of a 55 metre trench cut from a peat bog. The bog is filled with water, presumably without the luxury of being heated. Contenders cannot use conventional swimming strokes. Wet suits are not essential but snorkel and flippers are. The winners gain entry into the Guinness Book of Records, a holiday never to forget.
Whatever the reason for choosing holidays, be it celebrating food, joining a flash mob and collectively doing something daft, getting a new smile with dentistry abroad or meditating on a mountain in Peru; make it inspired. One thing the ever increasing list of holiday ideas and excuses shows is that our imagination can lead us anywhere. Holidays are what many working people crave but does there really need to be an excuse?
Or, after my crazy week in Singapore (still recovering) perhaps a weekend gambling your bank reserves away in Vegas, Macau or Atlantic city could be in order. That being said, I hit up the new casino in Singapore last week and that place is expensive!! $50 to enter the bar, although quite a bar it is – great experience and the view from up there is something special – just don't stay there too long, at $25 a drink your travel time may get seriously reduced! Perhaps save your money and just hit the internet slots instead!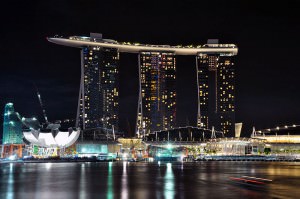 So as I try to remain in one place in Bangkok, i hope you guys get a chance to visit some of these crazy celebrations!