Creating Memories in Cambodia
Cambodia, for me, is the real gem of Southeast Asia. It's often overlooked for its larger, more developed neighbour Thailand. Whilst Thailand is certainly a great destination Cambodia offers a much more authentic and cheaper alternative.
The country is absolutely ideal for all types of traveller; family, friends, couples or backpackers. When people embark on a holiday to Cambodia they are always surprised by how affordable it is, accommodation prices are some of the best you will find in the world. Anywhere that can offer it's visitors great service at amazing prices rates very highly on my list.
It's not only the prices that keep Cambodia amazing, there are 3 other main factors that mean you can create many memories whilst you are there.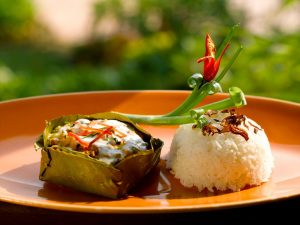 The Food
As you can imagine, in the tourist areas you will be able to find all different types of cuisine from around the world. But, it would be a crime not to feast on as much Cambodian food as possible whilst you're there. We often think that Asian food will be spicy but in Cambodia you will find the food to be very mild indeed. My two favourite local dishes are Beef Lok Lok and Fish Amok. Try them and your tastebuds will come alive!
The People
The people can make or break a country for me. In Cambodia I didn't have a single bad experience, from the moment I got off the plane I felt welcomed, even by the immigration officials which is a rarity when you travel. From big cities to small villages, the locals will always greet you with a smile. It's an extremely safe place too, not once did myself or my family feel uneasy.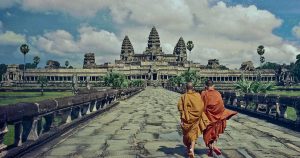 The Sights
Cambodia has one of the largest tourist attractions in the world – Angkor Wat – a truly amazing spectacle. You can either spend a day visiting or take your time with a 3 day pass. I highly recommend making it there for the sunrise, you do have to be there for 5am but it is well worth the early wake up. In Phnom Penh you can learn about the recent history, it is not an uplifting experience but important to know what the country has been through; head to the Killing fields and S21 prison for a day tour to see more.
Have you been to Cambodia? I would love to hear about your experiences and what you loved about this amazing country. Just pop your thoughts in the comment section below. I'm looking forward to reading about what you have to say!