The second largest of the Canary Isles, Fuerteventura is rightly famed for its gorgeous beaches, volcanic terrain, foamy surf, flora and fauna and diverse wildlife – but that's not the whole story. The island has a thriving arts scene, comprising museums, exhibition spaces and a justly revered open-air sculpture park. So if you're thinking of booking  holidays to Fuerteventura Read on to find out more about art and sculpture on this dazzling and sun-soaked island.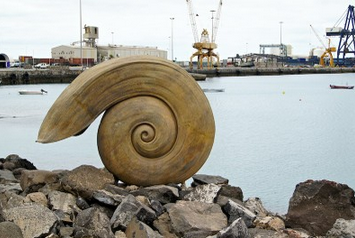 Casa Mane Art Centre
Located in the small but charming town of La Olivia, Casa Mane features a wealth of work produced by local artists and also from the neighbouring Canary Isles.
The atmosphere, landscape, wildlife and contrasting styles of architecture – a legacy of colonialism – has influenced the local artists in a fitful way, so there is a fine collection of edgy, fine, traditional and historical art on display. The original remoteness of the place, along with the striking colours of the landscape, is evident in the historic and the contemporary pieces and in the sculptures on display in the sun-dappled courtyard, too. There's also a landscaped garden to relax in and admission to the gallery is free.
Museum of Sacred Art 
This museum, dedicated to religious iconography in all its forms, is found in the tranquil village of Betancuria.
The relics and artefacts you can see here were once kept in the cathedral and monastery (the entrance fee to the museum also includes entry into the Iglesa Santa Maria, located nearby). Here you'll find Catholic-influenced art: paintings, sculptures, icons and various glittering gold and silver items that verge on the kitsch. One such thing is the Virgen de la Pea, an alabaster icon framed beneath a startling silver halo and crowned in gold.
Puerto del Rosario Sculpture Park 
Located in the capital, which is otherwise a commercial centre, this open-air sculpture park features over a hundred works of art. The number of pieces changes regularly as new artworks are added annually as part of a competition – the International Symposium of Sculpture – from which the park was originally born, in 2001. The sculptures are not set in a particular area, but dotted around – on the pavements, by the harbours and beneath trees. This can make for a pleasant artistic stroll, with more than a few surprises along the way.
So there you are – here you can find and view a richly diverse yet compact world of art, in between enjoying sunny strolls and cool beverages. Fuerteventura truly is both artistic and paradisiacal in equal measure.