There isn't a single country or culture in the world that doesn't have their own clichés. It's never good to generalise but, as they say, there's no smoke without fire. However, this fire is most probably only a few sparks but yet, it's made out to be a full-blown forest fire. This metaphor is to point out that clichés are just that, exaggerations of reality made by people from outside that country or culture and that use these statements for amusement or pure ignorance. No, the Spanish don't all play Spanish guitar and go to bullfights in between siestas, the English don't all have tea at 5 o'clock and then go and fight at a football match, the French aren't all arrogant people with a beret and a thin moustache and the Germans aren't all control freaks and boring people. What about the Italians? Staying in Rome apartments can give you a good insight on Italian life and culture and help you dispel all these unfounded clichés. Here are a few that you might expect but that you won't find.
1. Pasta and pizza are all that Italians eat.
Italy is known for its pasta and its pizza. The streets of the Italian cities are filled with stalls that sell slices of pizza and the menus of the restaurants include large varieties of pasta. However, pasta isn't an Italian thing. It was in fact discovered by Marco Polo in China and was brought back to Italy. These pizza stalls are mainly there for tourists and you'll see that Italians eat pasta and pizza as often as any other European citizen. Italian fish and meat are excellent, so why not try some of them instead for a change?
2. Cappuccinos are a traditional after-meal drink
Last time I was in Rome, I was sitting at a restaurant and heard an American tourist tell his wife after they finished their meal: "Now you have to order a cappuccino, it's tradition". In fact, such a big and rich coffee after a heavy meal is quite an impossible thing, and Italians prefer something smaller like an espresso or a macchiato.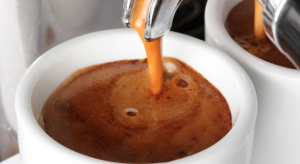 3. Italian men are loud
This one is quite a widespread cliché and, to be honest, it's not so much a cliché as a cultural difference. Everyone knows that Mediterranean people are more vociferous and expressive than their Anglo-Saxon counterparts, but that doesn't mean that they go around the street yelling at every pretty girl who walks past. In fact, if you go out clubbing in Rome and, for example, in London, you will find that the London crowd is a lot more rowdier than the Roman one.
4. Italians speak with their hands
It is true that Italians gesticulate a lot but that doesn't mean that all of them do it. In fact, gesticulating is a lot more commonplace in southern Italy than the north. Northern Italy and Southern Italy are very different and have their own traditions that, sometimes, wrongly, are mixed together by foreigners.
5. All Italians wear designer label clothes
There's a difference between wearing designer label clothes and dressing properly. Italians do have a very proud dress sense, but that doesn't mean that they spend hundreds and thousands of euros on clothes. It simply means that you won't see anyone on the street wearing tracksuit trousers and looking scruffy. Their clothes are more likely to be H&M than Armani or Gucci, but some people mistake elegance and smartness for pretentiousness. The average wage in Italy is of 1300€ a month, and it's very doubtful that they spend all of that in one go on shoes or a shirt in some exclusive shop on Via Condotti.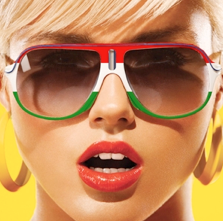 Rent apartments in Rome and discover for yourself what Italian culture and its people are really like and dispel all those unfounded clichés.