Doing Las Vegas Like A Pro
Las Vegas is a must see destination for anyone visiting the USA. Sin City is one of the best places to visit if you're looking to gamble, party and forget about all the stresses of home. Of course you're going to have fun in the casinos at least once on your trip, if you're like me it'll be every day. I loved playing live roulette UK back home, but let me tell you that the real thing is a million times better! So to make sure you get a head start I've put together some little known secrets to help you look like a pro at the tables. 
Never Compete With The Locals
If you're looking to try your hand at poker there are plenty of options. One thing to look out for is if the dealer knows everyone by name, if you here him chatting to them like he knows them LEAVE – these guys are locals and play everyday. You want to be playing against people like you, tourists. The later on in the night you play, the more alcohol has been consumed so it can be easier to win.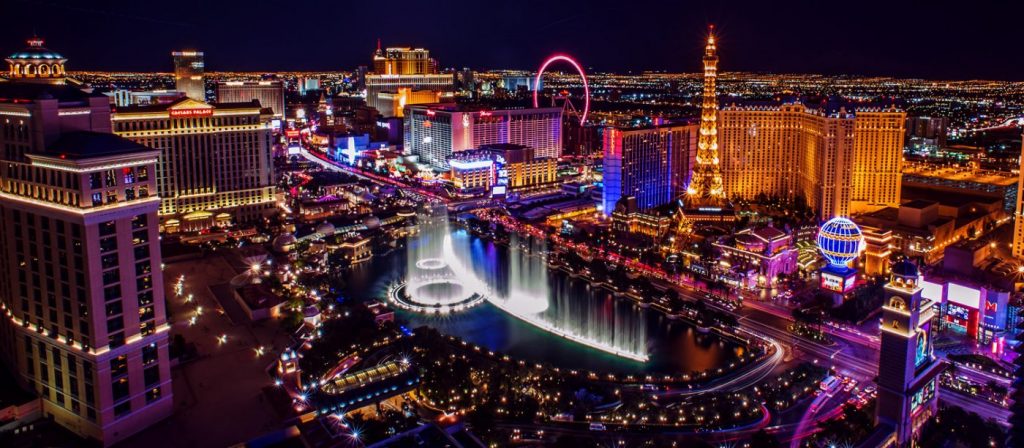 Drink For Free
We all know that having a few cocktails or beers can soon rack up quite the tab, and you definitely don't want to be eating in to all the winnings you make. So the good news is that all the casinos serve free booze to their customers, you don't have to be betting big to get them either. I find that the best free drinks are served over at the Wynn – the free Mojitos and Tequila is a real winner before you hit the strip. Just make sure that you tip your waitress a dollar for every drink she serves you.
Gamble Where The Locals Do
You won't often find locals betting on the stip, they usually play at the 'locals' casinos down on Fremont Street. The street is also know as downtown and is home to some of the classic casinos, such as Binion's. You'll notice that they're not as plush as those on the strip, but they do give you the opportunity to have a flutter with a cheaper buy in and more gambler friendly rules.
Win Or Lose Your Money In Style
If you're going to lose then you might as well lose in some mighty fine surroundings, just don't lose too much! The newest addition to the strip is the Cosmopolitan, this place is easily the swankiest casino you'll find. The clientele here are the beauty and powerful of Las Vegas, so it makes for some great people watching.
Don't Just Bet On The Tables
Americans love their sport, so it's the perfect way to win some money away from the tables. I like it because you can enjoy a sport like baseball, which I wouldn't every watch, with the locals and cheer on the team that'll hope put some more cash in my wallet.
Have you been to Vegas yet? If you have I'd love to hear some tips and tales. Just pop everything you want to share in the comment section below. I'm looking forwarding reading guys!