One of the biggest appeals about city travelling for leisure is enjoying art and culture. Europe's cities are full of museums and art galleries that treasure significant art work of all kinds and disciplines. Consequently if you rent apartments in Barcelona, Berlin or Paris there are a few must-see museums or pieces of art. But just like beauty lies in the eye of the beholder, the interpretation of what is worth putting in a museum doesn't always have a simple yes or no answer. There are a couple of museums that are dedicated to things that range from strange to bizarre.
Here are 4 of the strangest museums you can find in Europe:
1.  Currywurstmuseum (Berlin)
The sausage is arguably a German invention and in the German capital there is a museum dedicated to one specific type of sausage, the currywurst. A sausage often sliced in a sauce mixed out of ketchup, curry and other spices. Visitors get the whole sensory experience with sounds of the grill and smells. There is even a sausage stand where you can get a feel for what it is like to sell the currywurst. Funny is also the sofa shaped like a sausage.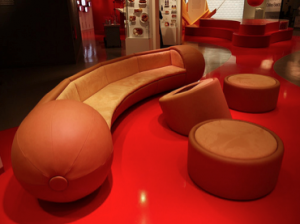 2.  Museum of Funeral Carriages (Barcelona)
For some a museum dedicated to funeral carriages might be a little too macabre. Adding to the chills is that before visiting this basement museum you have to report to the Municipal Funeral Services. On display will be carriages that took the wealthy to their final resting place dating back to the 18th century.
3.  Islandic Phallological Museum (Reykjavík)
This museum is dedicated to the ancient scientific discipline called Phallology and displays 209 penises and penile parts of mammals that are found in Iceland. But apart from the more scientific, biological area of the museum visitors can see a collection of artistic pieces and practical utensils related to penises.
4.  Museum of Broken Relationships (Zagreb)
This museum won this year's Kenneth Hudson Award for most innovative museum in Europe.  The museum is dedicated to the ruins of failed love. Interesting is that people can contribute to the museum and the result is an amazing collection of personal memories from all different kinds of backgrounds. Contributing to the museum can definitely be therapeutic relief for someone going through a tough break-up.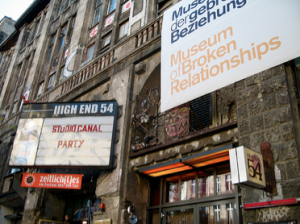 Which of the museums sounds the strangest to you? Do you have any other suggestions or recommendations? It is a bit creepy that people staying in Barcelona apartments wanting to visit the Museum of Funeral Carriages have to report to the funeral services before. Happy Travels!