Cheaper flights mean more holidays, right? This is no bad thing, and the invention of the low cost airline has seriously impacted on our travel needs in a very positive way indeed. Nowadays we can fly to a European city for less than the cost of a train to London!
This is great news for those of us who don't have a money tree in our backyards, meaning more destinations are opened up as a result of lower prices.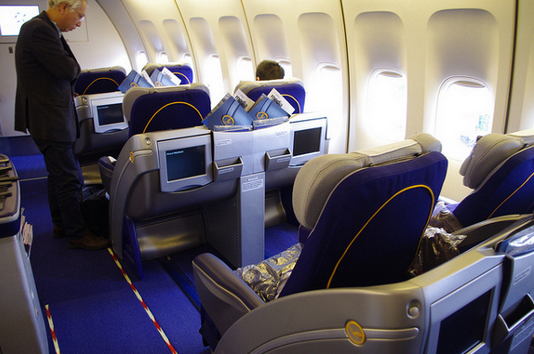 There are a few things to take into consideration with flying on the cheap, but if it gets you from A to B in one piece, safely and comfortably, then the frills aren't really needed! I recently flew with Jet 2, and I found the experience comfortable and adequate for my needs, and the price was certainly more than attractive. I always find it a good idea to check online for your flight status before you leave the house, especially with low cost airlines, just to check if there are any delays or potential problems, and this is stress-lowering measure, but on the whole, there won't be a problem and you'll be reassured as a result.
The good news with many low cost airlines, such as Jet 2, Monarch, EasyJet, Ryanair etc, is that the luggage allowance is often generous. Jet 2 offer 10kg of hand luggage, which is double for some airlines, as do Monarch on certain flight paths. EasyJet of course allow you unlimited weight provided your belongings fit into a case or bag of a certain size, so you can save even more money by trying to fly only with hand luggage, and avoid the need to book a suitcase as well.
Of course, no matter whether you're flying low cost or not, you must remember to purchase a travel insurance policy. I cut out the need to remember by buying multi-trip insurance, meaning I do it once and then don't have to think about it again. There are a few restrictions on where you can travel and for how long, so check this out with your particular company of choice, but on the whole, this is a much better idea, and will also probably save you money.
You can find plentiful cheap flights to summer beach resorts within Europe for peak season, which is often a less costly way than booking a package holiday deal. As for winter, you'll find bargain busting deals to major European cities, especially if you book well in advance, which means a getaway from the winter gloom is certainly on the cards.
Saving money means more travel, and in my book, that's no bad thing!