Four Things to Do In Malaysia
Malaysia is one place that you should visit in your life, whether it is for the sumptuous food that is the best in the world (in my humble opinion) or the spectacular sights. So read on to find out a little bit more about Malaysia and some of the sights that make it such a special place to visit.
How to get there
Malaysia is very well-connected due to its central location in the world; it is right in the heart of south-east Asia and there are many companies, like Malaysian Airlines, which have flights to and from major cities in Europe, Australia, and Asia.
Batu Caves
The Batu Caves are a series of caves that are situated in a limestone hill that is very close to the capital, Kuala Lumpur. The caves are named after the Batu River (Sungai Batu) that flows next to the hill. The site is a very popular Hindu shrine that is dedicated to the Hindu God Murugan. The caves are well known for their extensive staircase leading to the caves and the 40 metre high gold statue of Murugan.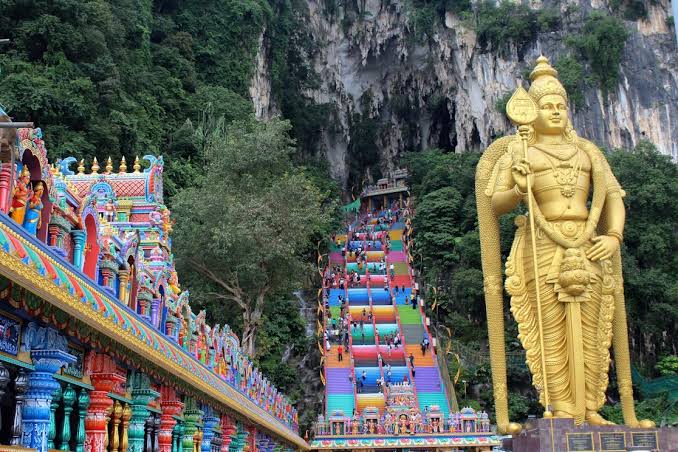 Petronas Towers
The Petronas Towers are world famous for their striking image and sheer size and have even been featured in some Hollywood movies, like Entrapment. The towers are 88 storeys high and are two identical towers that are connected by a walk bridge in the middle. It is possible to walk on this bridge and experience the entire beauty of the Kuala Lumpur landscape. The building was designed by Argentinian architect Cesar Pelli in a modern Islamic style that is a tribute to the constantly developing Malaysia.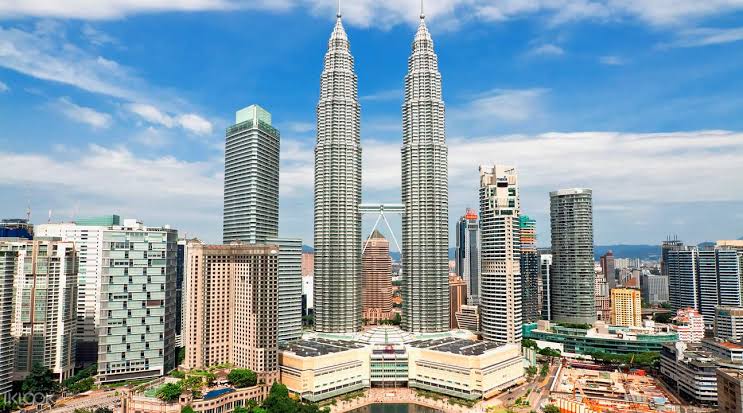 Penang
Penang is a small peninsula off the northwest coast of Malaysia; it is an amazing place to enjoy Malaysia. It is well-known for its resort atmosphere, multi-cultural capital (Georgetown), and famous as the food capital of Malaysia. The specialty dish is char kway teow, which is fried rice noodles that are charred in a hot wok and give a deliciously smoky flavour.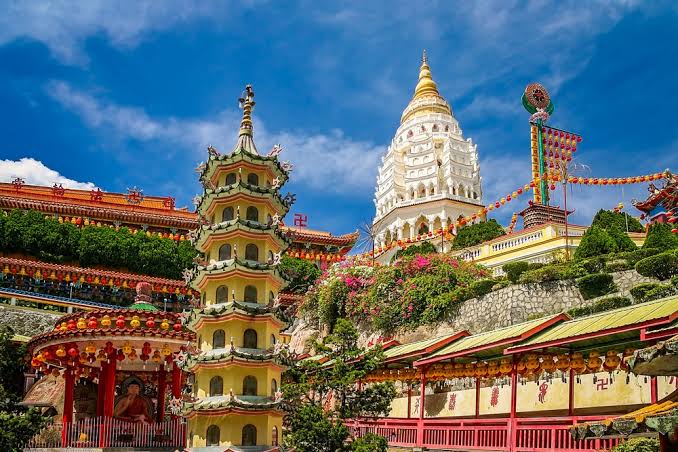 Mount Kinabalu
Mount Kinabalu is the highest mountain in Malaysia at over 4000 metres above sea level and is actually located off the mainland in the Malaysian island of Borneo, which is divided is made up of three different countries: Malaysia, Indonesia and Brunei. The Kinabalu Park is a UNESCO World Heritage Site not only for the mountain, but for the rich biological diversity of the area. There are somewhere between 5000 and 6000 species of plants, over 300 species of birds and over 100 mammalian animal species that have been identified in the park. The most famous of these being the Raffelsia plant and the orangutans that inhabit the area.