Located in the Atlantic Ocean, Gran Canaria is one of the most populous islands belonging to the Canary Islands. It has earned the title of "Miniature Continent" due to the different climates, large variety of landscapes, long beaches and white sand dunes. Gran Canaria is blessed with a plethora of tourist destinations. Some echoes the historical splendor of the island while some are family oriented theme parks where one can spend some leisure moments with their loved ones. It is a perfect holiday spot for family and friends. In fact it has been regarded as one of Spain's best holiday spot in terms of things to do. It has entertainment facility for all ages and groups. I assure you, you will never be in want of activities in Gran Canaria.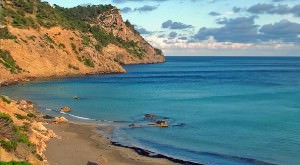 Things to do while in Gran Canaria:
1)    Visit the various theme parks: There are three water parks in Gran Canaria all located on the south of the island. They are Aquasur, Ocean Park and the Aqua Park. Each of these water parks has their own unique features solely for entertainment purpose. Gran Canaria has a total of eight theme and amusement parks and they comprises of the following:
Palmitos Park: It is a subtropical oasis and also a zoo.
Sioux City: It is a Wild West theme park where you can watch such enacted scene as 'bank robbery', 'Indian Rain Dance' and many such interesting scenes and dramas.
Holiday World: A leisure and amusement park which features rollercoasters, 27 meter Ferris wheel, laserdome etc. You will also come across a health spa, a fitness centre, restaurants, cafes etc. It has everything for a perfect family trip.
Crocodile Park: This Park is home to the largest collection of crocodile in Europe. The park is also home to large species of birds, monkeys, tropical fish, etc.
Mundo Aborigen: The most striking feature of this theme park is that it overlooks the biggest and the most dramatic gorge of the island-Barranco de Fataga.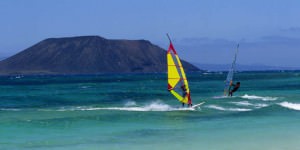 2)    Visit the Museums, Monuments and Historical Buildings: Gran Canaria has to its credit a number of impressive museums, monuments and historical buildings so holidays in Gran Canaria can bring you a spot of culture too!. The museums stand testimony not only to the island's native past but also to the recent times. You can visit the Canario in Las Palmas or the Museo de Historia de Aguimes which houses various ethnographical and archaeological collections and artefacts respectively.
3)    You can also pay a visit to the various churches or botanical gardens. Gran Canaria has some of the most breathtaking vistas and it is an ideal choice to trail along the island. At every turn you will come across a scenic vista that will mesmerized you for sure.
4)    Beaches; that is where you can spend most of the time and from my personal experience I would say you will never at any point get bored. The best beaches on the island are the beaches of Guigui and Las Canteras.
5)    You also have the option to go out and party thanks to Gran Canaria's dance bars, piano bars, cocktail bars, or get into any of the nightclubs there.
6)    You can also indulge yourself in various water sport activities and there is no better place to experience the best than at Canary Islands. There are several windsurfing and diving schools in Gran Canaria for you to learn the skills. The island is also an ideal place for surfing, deep sea fishing, body boarding, parascending, water skiing, sailing, scuba diving etc.
As you can see, holidays to Gran Canaria have lots to offer to travelers belonging to all age groups. You will never be bored at any time of your stay here and I am sure you will come back home with a basketful of memories which you will surely cherish for years to come.