The United Kingdom has a huge amount to offer travellers who are looking for a little excitement, culture and fun, although more often than not most people will stick to the main tourist spots, London in particular. Although these are indeed excellent destinations, there's a wealth of treasures to be found in the country's provincial cities, in particular those in the Western regions of the UK. Here are some great destination ideas to get your travel juices flowing!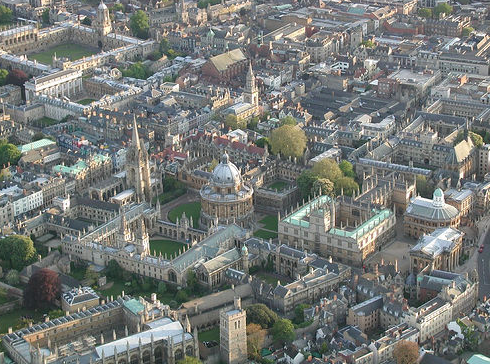 Oxford
Located in the south west of England, Oxford is well known for it's universities and colleges, though the city has a lot to offer to people who aren't studying in the city's prestigious institutions. If you're a sucker for architecture, Oxford is a complete wonder. Representing examples of every English architectural style since the Saxon period, simply walking around the city is an activity that won't disappoint. Couple your visit with a trip to some of the city's amazing museums- the Pitt Rivers and Ashmoleum are both excellent- and a trip along the river on Oxford's version of the gondola, the punt, and you'll have a wonderful time!
Bath
A major city in the UK since the Roman period, Bath is a beautiful example of an English city. Head to the Roman Baths Museum, which allows visitors to tour a complete example of a Roman bathhouse, stroll through the idyllic Royal Victoria Park, and marvel at the majesty of Bath Abbey.
Cheltenham
Built up during the 18th and 19th centuries as a leisurely health retreat for the upper class, Cheltenham has a regency flavour that simply has to be experienced. The city's racecourse is nationally renowned. Visit during March and you'll catch the Cheltenham Festival, a four day racing meeting that is regarded as one of the best in the UK. If you fancy indulging in a little horse wagering, make sure to download the web app from Coral for all the hottest horse racing news and you might make a little money as well as having an enjoyable holiday!
Cardiff
The capital city of Wales, Cardiff is a cool, cosmopolitan city that has seen a huge amount of investment flow in to it in recent decades, boosting the city's reputation as a great tourist hangout. Great shopping, attractions such as Cardiff Castle and the Royal Welsh College of Music and Drama, and a thriving culinary scene; you won't regret visiting the gem of Wales.