Malaysia is a great destination for tourists, I am yet to meet someone who hasn't had a good holiday there. You can enjoy nature in all its beauty as well as get to spend time in some of the most modern cities in the world. I am sure that everyone who goes to Malaysia with visit Kuala Lumpur because of its iconic status. So I am here to let you into a little gem of place you should visit when you're in the area – Genting.
In a little over an hour by car you can leave the busting city and be up on a mountain peak enjoy all that Genting has to offer. The city can be very hot but you won't be sweating up in Genting because the weather is very cool and the air super fresh. I first hear about the city from a friend who gave me a promo code genting casino for me to use when I visited.
There's so much do in this awesome place, I guarantee that you will have a great time and you're group will be very appreciative that you brought them there. Here are some awesome things you and your friends can enjoy when visit Genting for a short break from the city.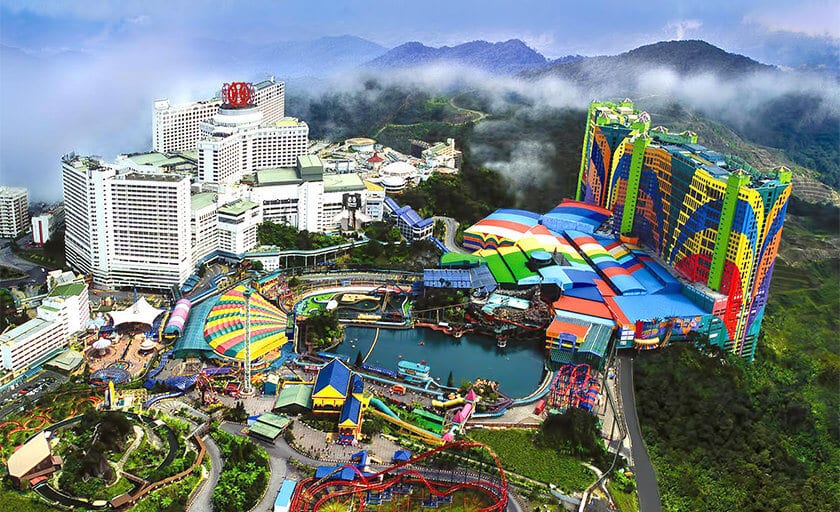 Ride A Cable Car
As I mentioned above, you can get to Genting by car. But I would highly recommend taking a ride in the cable car. The 15 minute journey will give you some jaw dropping views, you'll be hard pressed to find better views of green mountains in all the country. If you're with your family then the kids will absolutely love this, our gang were buzzing when we reached the top and couldn't wait to take the ride back down on our return journey.
Check Out The Casino
I already told you about the promo code I had for the Genting casino which I used when I was in town. We left the kids with their aunt and we tried our luck in the casinos for a few hours. It was really good fun, the casinos are very glitzy and you'll have a good time in there. If you're a fan of poker then try having a few hands – you never know, you might make a profit!
Genting Theme Park
We all know that a trip to a theme park is great for all the family – everyone always has a fun time and leaves happy. The rides here are absolute heaven for thrill seekers and they take you sky high! Get ready to scream, get wet and having a day out to remember.