Lake Tahoe takes up real estate in both California and Nevada, and on the Nevada side, it's not just all about the skiing and mountain biking. Things can get a little wild in these parts, and the excitement never has to stop. There are plenty of great  casinos in Lake Tahoe,  where you'll find table games, slop machines, big-name entertainment and events, dining and a great nightlife scene, although if going out doesn't appeal you can log online to Mecca Bingo and the like and do it from the comfort of your laptop.  This is no Vegas, but it does provide you with much of the entertainment you'd get there, and the convenience of the great outdoors just steps away!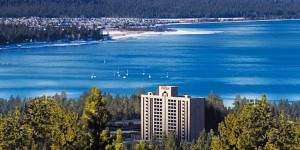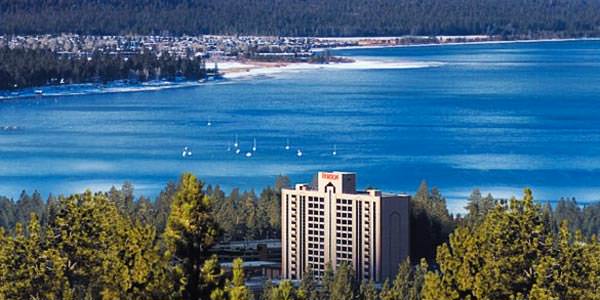 Horizon Casino Resort – South Shore
529 rooms in this hotel easily accommodate the big rollers and the naive gamblers, and this Tahoe casino has a game for everyone. They also have an on-site movie theatre, entertainment year round, and in the winter offer discounted Tahoe lift tickets at several of the ski resorts nearby. For the non-gamblers on this trip, enjoy the largest outdoor pool in Tahoe, gift shops and boutiques, a 24 hour workout room and business center and tons of places to eat. This South Tahoe casino has it all, so you can come for the good times and leave with some great memories.
Hyatt Regency – North Shore
When you come to Lake Tahoe for the skiing, the beaches and a relaxing vacation when you aren't busy living it up outdoors, the Hyatt Regency might be the spot for you. They've got a 500 foot private beach with a floating pier, catamaran and two fire pits and even have a day camp for kids ages 5-12 if you decide to bring the family but still want to get your grownup time in. During that grownup time, hit the 20, 000 square foot casino, and participate in their ongoing Blackjack Tournament (every Wednesday) or play the slots with their Ticket-In/Ticket-Out machines! Join the Players Advantage Club to receive all their added bonuses while you're hittin' it big.
Montblue Resort Casino – South Shore
They've got a AAA four-diamond award winning restaurant and probably the best entertainment throughout the year that you'll find in this area. Tons of big names come to perform here throughout the year, plus they've got a year-round indoor pool, nightclubs, bars and vacation packages that strike everyone's fancy. Whether you want to spend your free time golfing, skiing, relaxing at the spa or in the casino, there's a package deal that can save you money. The casino has something for everyone, at every level, so whether you're playing the slots or video games, want to sit down in the Poker Room, ready to wager on ponies or pro sports or want to win big at one of the table games, the choice is yours.
Some of the other casinos in South Lake Tahoe include Harrah's, an 18-story hotel with some of the highest ratings in the area, Harvey's, one of the oldest casinos in Lake Tahoe, and one of the ones with a wedding chapel on-site, and Lakeside, the place you'd go to hang with the locals. One of the only other North Lake Tahoe casinos is Cal-Neva, which is the only casino that offers a location that straddles the California/Nevada state Line, and was allegedly a hideaway for Frank Sinatra and the Rat Pack. No matter which of the casinos you end up playing your odds in around here, the hotels in Lake Tahoe will take care of you with all the best amenities, and possibly take all your money when you're not careful on the casino floor.
This article was written by  Lizz Riggs, editor of TahoesBest.com.