If you haven't been to the USA then you really need to start making plans soon. For those of you that have been will be well aware of how great of a holiday destination it is. Of course when you just go for a short holiday you won't be able to delve really deep into everything the USA has to offer, but here are a list of reasons you need to and things you should try to explore.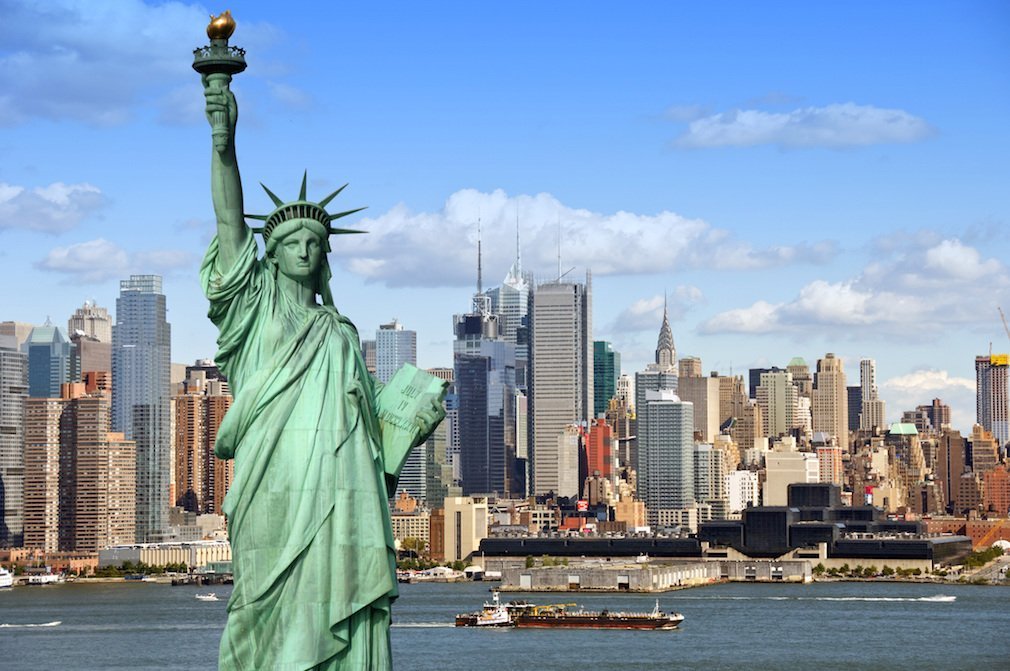 The Food
America is one of the most diverse countries on the planet, so it comes as no surprise that the food here is influenced by several different cultures. One thing I would say before I get into what's on offer is that you need to leave any diet you're on at the door when you head to the airport, you need to eat as much as you can and trust me you will have to because the portions can be pretty hefty! Once you get home I promise that you'll be missing the food.
You need to indulge in the American classics; Mac & Cheese, fried chicken, burgers galore and also some good old tuna casserole. Then turn your attention to the food from other countries such as Mexican cuisine, they say that the Mexican food here is just as authentic as anything you'll find in Mexico itself. There's a huge Italian influence in America so you can't miss out on trying way too many pizza slices, if you're in New York try the deep dish pizza – you might need a lie down afterwards but it's so tasty you will want more!
The Deals
If you're looking to fly from somewhere like London then you'll be amazed at the offers you can get on flights to the east coast of America. If you're lucky you can even nab a return with a decent airline for under £300 – that seems pretty good to me and the good thing is that it really isn't too far either. I encourage people to sign up to newsletters from all the major airlines, especially the budget ones, because every so often they will email out the latest deals to those on their mailing list which gives you a head start to grab the deal.
When it comes to accommodation in NYC you can go as high class as you want but that doesn't mean there aren't bargains to be had. I find that I am turning to sites like AirBnB now to book my accommodation because you get a whole lot more space for your money and you can usually end up in a pretty cool neighbourhood too, that always makes me feel like I'm experiencing more of the place and seeing the local side of life.
The Visa Is Simple
If you follow my blog closely you'll know that over the years I have had my fair share of hellish visa moments, but when it comes to heading to the USA it couldn't be easier. That's because the Electronic System for Travel Authorisation, also known as ESTA, means you can do it all online and very quickly too. You need to apply for the travel authorisation if you're going to be heading to the USA without a visa. The ESTA visa is cheap and simple, you complete the whole process online for a cost of just £29.95. Trust me when I say the system is a god send! From my experience it took me about 5 minutes to complete the online form, then you pop your card or paypal details in and relax waiting for the approval email. If you've been a bit foolish and left everything to the last minute you have the option of an urgent ESTA – remarkably you can expect your result within the hour, that's good news for the forgetful amongst us!
Have you been to the USA? I would love to hear all about your tips, comments and experiences. I think it is great when we, as a travel community, can share our first hand experiences so that others here can make the best plans. All you have to do is pop your thoughts in the comment section below, thank you for sharing guys – I can't wait to read them all!