There's no doubt that thanks to technology, the world has become a smaller place in recent years, but that doesn't stop us wanting to explore it. Apps are a great way to help us do this seamlessly and with minimal hiccups along the way.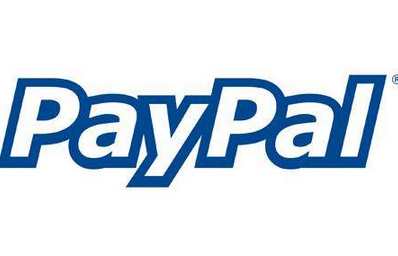 Great travel apps are not all just those which provide us with train, plane and bus times and prices, but those which will actually aid our travel and make the experience better or easier in some way. Below are just a few examples of these great hottest travel apps for 2014:
Google Maps – Surely the top of everyone's app list, Google Maps is a must have for anyone travelling somewhere new or even just outwith their comfort zone. You can get directions, explore the local area and even find out what's nearby. As Google Maps uses GPS connections, it can't search for a location unless you have internet connectivity, so it's advisable to use this app when you can access a WiFi connection.
PayPal – PayPal is a great way to manage your money when abroad, and can be accessed from a single handy app. You can now pay for more and more things via PayPal, making it a great secure option no matter where you are in the world. Even if you're just using your phone for entertainment apps whilst abroad, you'll find loads of mobile casinos that accept PayPal , not to mention other gaming, video and entertainment sites which also accept this payment method. Whether casino games or hotel rooms, you'll find you'll be able to easily pay for these from your PayPal app.
World Clock – This may seem like a bit of a no brainer, and comes as a standard function in most iPhone and Android devices, but this can be extremely useful. Aside from ensuring you know the time in the local area, you can also see what time it is at home, making it easier to call friends and family at an appropriate time.
Flashlight – Not to get all Bear Grylls on your travels, but if you're travelling to a country where electricity is poor, or where they are prone to power cuts, this app could prove useful provided you have battery life in your device. It's also handy if you're visiting a location where there are few street lights (if any!), showing you the way and giving you piece of mind.
Xe – This app is a must-have for anyone backpacking or travelling through multiple currencies. The currency converter app allows users to save their favourite currencies and compare them to their native currency. Great for checking how much you're spending across various locations, however be careful as exchange rates change daily and if you want to keep up with daily changes you'll need to connect to the internet daily to update this. This can prove a costly issue if you're already abroad and have no WiFi access.
The above list is not exhaustive as there are far more apps out there which may be more suitable for different kinds of trips. For example, iCampsites may be the top app for you if you intend to camp your way across a continent, or conversely Tipping Bird may be ideal if you're visiting a few different countries and are sampling the local restaurants in each area.
However the above list includes apps which are free to download for the most part (not including any data roaming charges incurred from downloading or accessing abroad) and which offer the most usefulness across many different types of travel and vacation. We hope this list helps you on your travels!