There are a whole raft of destinations that a lot of backpackers instantly dismiss, thinking they're going to be way too expensive. Places like Tokyo and Moscow, for example, are some of the most expensive spots in the world. Mention the Caribbean islands to most prospective backpackers and they'll adopt a wistful expression, before explaining that they'd love to go but it'll have to be after they've won the lottery!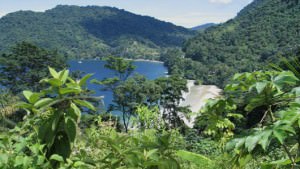 https://onestep4ward.com/wp-content/uploads/2014/01/main_trinidad.jpg
In reality, with a bit of careful planning and a few carefully cultivated new friends, island hopping in the Caribbean is certainly doable. Keep your costs down and you'll have money to spend on the legendary nightlife of the islands. Bars, nightclubs and casinos are a massive part of life in the Caribbean; you could even get some casino practice in online by playing GamingClub's alaskan fishing slots while lying on the beach. Let's look at ways to achieve the dream and some of the best places to see.
Trinidad & Tobago
The easiest way to get from island to island is to get to know people with boats! Sounds simple, but if you have a useful skill (cooking for example, or any nautical knowledge) your chances of hopping on the next boat from, say, Guiria in Venezuela to Port Of Spain, Trinidad, are vastly increased. And if not, there's a weekly ferry anyway! Of course, I've assumed you're starting from Venezuela, but then the country is full of backpackers and Trinidad is awfully close…
Trinidad and Tobago is a mecca for birdwatchers, with a huge number of species and some great locations in which to see them, including the northern island of Little Tobago. When you've had your fill of nature, the nightlife in Port of Spain will keep you up until dawn; don't miss a visit to a panyard, where steel bands gather to practice.
Barbados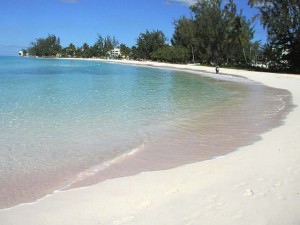 https://onestep4ward.com/wp-content/uploads/2014/01/Barbados_beach.jpg
From T&T, the likely next stops will be Grenada, Barbados or St Vincent & The Grenadines. Barbados has a reputation as a rich person's playground, but there are inexpensive hostels to be found here. As well as the pristine beaches, you might want to check out the horse racing at the Garrison Savannah. If you win at the track, celebrate with a visit to one of the island's rum distilleries – the Mount Gay Rum Tour offers taste testing and cocktail recipes.
St Lucia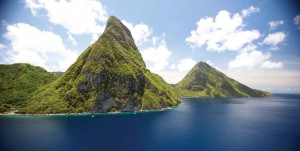 https://onestep4ward.com/wp-content/uploads/2014/01/pitons.jpg
From here you'll probably be heading towards St Lucia and Martinique, though of course if you're blagging boat rides at the harbour you could end up almost anywhere! St Lucia is studded with mountains, with the Gros Pitons being some of the most memorable; make time also to see the La Soufriere volcano if you can. In the evening, try Spinnakers Bar in Rodney Bay, and for gamblers there's the Treasure Bay Casino, with slots, poker and roulette – and no dress code!
(Images courtesy of mnn.com, wikipedia, stlucianewsonline.com)