How To Survive In The Amazon Rainforest
The Amazon. It has a reputation for being a strange, exotic, and dangerous destination. A place only experienced adventurers go. Certainly, it's not a place you want to go on your own – heat, humidity, piranhas, poisonous frogs… It's a place where making it out alive can require specific skills and most people are advised to hire a guide or go with a reputable tour group, such as a package from American Express travel. Visiting the jungle, however, can come with experiences you will never forget.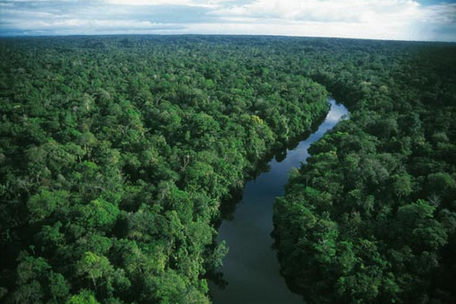 If you do end up alone in the rain forest? The first rule is not to panic. Panic isn't just not productive, it's counter-productive, causing fatigue and increasing your need for food and water. Potable water is your most important resource – if you're looking for water in the jungle follow the insects. Flies seldom stray more than three hundred feet from open water. Boil, filter (fine cloth makes a good filter), or purify water before drinking it.
When in the jungle, keep your skin covered. Your amex travel guide will tell you to wear long sleeves and keep them rolled down and wear pants, not shorts. Although it's hot, long sleeves and pants are actually cooler in extreme heat and your clothing will protect you from insects and thorny vegetation. You should also take waterproof shoes or boots, to keep your feet and socks dry. This will stop you from getting nasty infections, especially fungi.
You can find food in the rain forest easily enough. Look for citrus fruits, coconuts, or nuts such as cashews or peanuts. Various species of squash and cucumber are also plentiful. Obviously, don't eat anything you don't know. Also, don't hoard fruit – it will only spoil. Pick it and then eat it fresh.
If you do get lost, head downhill. Downhill will, sooner or later, lead you to water and water will lead you to civilization…or at least to somebody who knows the way back.
Of course, the ideal is for your amazon rainforest experiences not to involve emergencies – such as plane crashes – which might lead you to have to try and survive on your own. American express travel can and will help you find the right tour group and the right guide to enjoy this beautiful landscape in safety. On top of that, with Amex travel, you can pay with points and earn membership rewards and even discounts on your Amazon adventure.