Have you been considering moving to the USA and trying your hand at the American Dream? Although the country's taken quite a hit in the global financial crisis, the United States still has one of the world's largest economies and holds many opportunities for expats.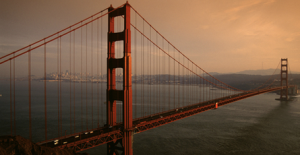 First of all, you should decide where in the USA you want to live. There are various ways to go about choosing your new city. The character and climate of American cities vary greatly. Do you want to live in fast-paced New York City or do you prefer the more laid-back approach in Los Angeles? Which one appeals to you most – the desert climate of Las Vegas, the humid continental climate of Chicago or the tropical climate of Miami?
Of course, you can also choose where you want to live based on your professional field: the top cities for working in the financial sector include New York City and Chicago. Silicon Valley outside of San Francisco is famous for its technology and start-up companies, Houston is a good base for work in the energy sector and Boston is a good choice for those looking for jobs in academia or with high-tech companies.
Maybe you've already visited the US, fallen in love with a particular city and know you want to live there. Visiting different parts of the US is of course the best way to experience the unique character of different US cities and regions.
Once you've moved to the US and started your new job, it's common to experience culture shock. It may take a while to adjust to the customs and culture in the US, even if you weren't bothered by the differences (or didn't notice them) when you were just visiting. Things that may have seemed fun and exciting due to their strangeness while you were on vacation may appear to you in a very different light now that you have to deal with them every day.
An ideal way to feel more at home in your new city is to meet up with people who can relate to what you're going through. Organizations such as the global expat network InterNations offer events and activities where you can meet other expats and share your experiences. Sometimes it can make a world of difference to be able to talk to someone who knows where you're coming from.
Wherever you decide to settle in the US, make sure to find time to travel around. The best way to do this is by car, as public transportation is very limited in the United States. Nothing screams "American Dream" more than hopping in a car with some friends and taking off on a road trip across the country. Don't underestimate the time it takes to get from one city to another though – for all its good network of highways, the United States is still a huge country!