Since I graduated university in 2006 I have studied, worked or lived in Thailand, Ireland, Australia, USA, South Korea as well as traveling through countless countries. At what point does the concept of 'home' become blurred?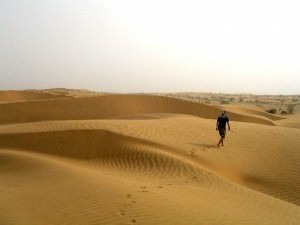 Of course I'll always have Ireland as my former 'home', I grew up there, had so many of my formative years there, still have friends and family there, but there's no 'going home' for me. I'll never live in Ireland again, it's beautiful and the people are friendly but I feel like I know the country, it's too safe for my new life, too predictable, too easy.
So now I'm on the road again, sitting in a café in Almaty, Kazakhstan with grand plans of hitting another 30 countries or so this year in an epic trip from China to Europe and beyond by land.
Home is a very distant memory for me here, and for now I'm loving it, but we never know which turn in the road could lead to a turn in emotion, leaving us (me?) needing to feel like I'm at home again. And what then?
I've moved from country to country when I needed to put down my backpack for a while, sorting out all my stuff, sending parcels abroad, finding work and replenishing funds. Now my income is earned online, residually from my websites, so my need to find work has reduced/disappeared, so the need for a new anchor has diminished. Will this affect my next home, or lack thereof? Time will tell.
What happens when the road ends? What happens when I need another extended break? I know I won't be going 'home' to Ireland, so where will be home be, or will I even have one again?