When it comes to the Balearic Islands, everyone has their favourite. Party animals like Ibiza for its crazy nightlife, families like Majorca for its bustling friendly beach resorts, Formentera attracts nudists (hey, I'm not judging!) and I just so happen to like Menorca.
So why do I think this small island is the best of an already fantastic bunch? Well, there are lots of reasons. By the end of this article, hopefully you'll be looking for flights to Menorca too.
The Beaches:
If you're heading to the Balearics, then you're probably looking for beaches. That's one thing Menorca has in abundance: it might surprise you to learn that, with 220km of coastline, this unassuming island has more beaches than Majorca and Ibiza put together! Ranging from massive resort beaches to quiet secluded coves, beach lovers of all kinds will find the perfect place to relax and do some sun worshipping.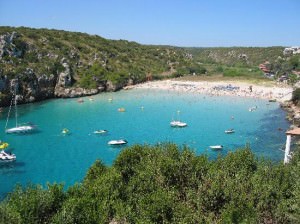 Cala En Porter is a favourite of mine, and one of Menorca's most popular beaches; framed on either side by cliffs, with fish swimming in the shallow waters, it's the perfect place to unwind. Along the coast a little, Cala Alcaufar is the perfect hidden gem: it has the same sort of features as Cala En Porter (clear waters, cliffs), but is far more secluded. Cala Pregonda is another beautiful bay, unspoilt and difficult to access with the perfect pay off for those who make the effort.
Peace and Quiet
The Balearics are always going to attract tourists, and of course Majorca and Ibiza both offer rural accommodation as well as 18-30 style holidays, but if you're really not a fan of exuberant nightlife then you're more likely to escape it on Menorca. There is still plenty to do in the evening in Menorca, however: and this is where it has the advantage over Formentera.
On Menorca you can spend your evenings relaxing at a bar or restaurant without worrying about alcopop guzzling teenagers staggering by, and without being bored to tears by a lack of activity.
An Intriguing Capital
Did I mention that Menorca is quiet? The capital city, Mahon (or Mao) barely registers on the international scale when it comes to size. But when it comes to interesting history, this little gem has plenty going for it; and not just because of its port, which is the second largest natural harbour in the world.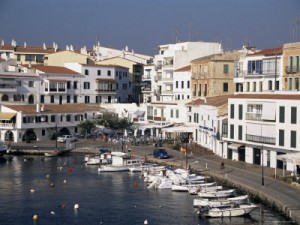 Over the centuries Menorca has passed hands between all sorts of civilisations: the Vikings, the Arabs, the Ottomans, the Moors, the French, the Spanish and the British, resulting in lots of quirky anomalies. Mahon is the only city in Spain with Georgian architecture, a legacy left behind by British rulers. Quintessentially French mayonnaise was allegedly named after Mahon, where the French invented it out of necessity during their siege on the city.
Unspoiled Beauty
There are not enough superlatives to describe how beautiful Menorca is. The quiet and unspoiled nature of the island is in part due to its status as a UNESCO Biosphere reserve, meaning that building regulations are strict. While Majorca and Ibiza have become addled with tourist resorts, Menorca is still relatively remote.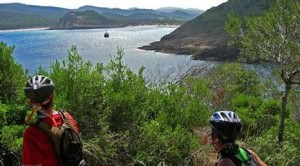 Cycling, walking or driving around the island you're likely to see quaint features like roads bordered with dry stone walls, peaceful little villages with locals who speak only Catalan. The crystal clear waters off the coast attract divers the world over.
In fact, it's not just the scenery of Menorca that has been left unspoiled: although most of the locals have adopted modern attitudes, old-fashioned concepts such as chivalry, courtesy and hospitality are still paramount.
And to me, that's what makes Menorca so special.