You Need To Experience Solo Travel At Least Once In Your Lifetime
Have you ever been in the position where you really need a holiday but none of your friends are free? They are either too busy, broke, married or pregnant, to hop on the plane with you. I'm here to tell you that you should see all of this as a blessing in disguise! Now you have complete freedom and power to choose what you want to do – so travel solo!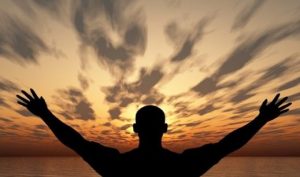 Some people don't like the idea of solo travel or are scared to try a holiday for singles, but anyone who has done it will tell you that it was a great idea and they wish they had done it a lot sooner. By travelling alone you will experience more, make so many more friends and return home with some amazing travel tales – the rewards are too big to pass up on.
Here are some top reasons why the first solo trip you take will definitely not be your last:
Confidence
When you fly back home confidence is something that you'll be full of. The next time you are on an internet date it will go a lot differently than before. You'll go to your friend's birthday party a different person. You'll waltz into your next interview knowing that you can handle whatever is thrown at you. Travelling alone forces you out of your comfort zone, that in turn sends your confidence levels through the roof – and that is the true sign of an amazing trip.
Money
It's your holiday and yours alone, so you get to dictate the budget. If you're looking to meet people then you can choose from any number of amazing holidays geared towards singles. If you're backpacking around then you will always spend less, that's because solo travellers will be staying in budget accommodation. Getting to meet people from all over the world, whilst at the same time spending less is certainly something to smile about.
Choice
We have all travelled with that one friend who has weird dietary requirements which means that you have to walk for hours to try and find a suitable restaurant. Or that friend who always seems to want to say no to everything – no to adventure, no to something new and no to pretty much anything! You have all the choices laid out in front of you and no one to please but yourself, this is what makes solo travel a must do!