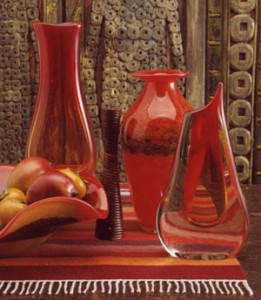 In my travels around the world, I've encountered endless markets and shops selling beautiful handicrafts. Every culture, in every country around the world, has its own crafts to offer, often originating from fascinating history and tradition or with important social or religious significance. Bringing home these items as keepsakes for yourself or as gifts to others is one of the joys of international travel. Unfortunately, there can be logistical, ethical, and legal constraints on your ability to do so. Do you know that the goods were produced locally, in a responsible fashion, without the use of forced or child labor, and in an environmentally sound manner? Are you getting a fair price, or are you being targeted by the infamous "skin tax"? Can you bring the item through customs in the countries you're visiting and coming home to? Do you even have space in your pack for all of these things?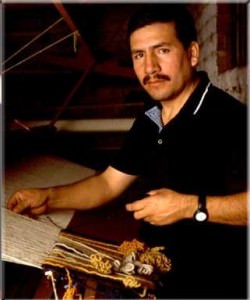 Enter Novica, a company partnered with National Geographic that has the mission of providing a fair trade marketplace online that links local artisans with appreciative customers around the world. For everything from clothes to jewelry to home décor to furniture to musical instruments to anything else that might catch your fancy, this is an amazing online store where you can not only find beautiful work to buy, but also rest easy that it was produced responsibly. You can read the bios of the artists and leave comments for them, learn about the traditions behind their art and the countries they hail from, and trust in the guarantee that their work is authentic. Novica receives great reviews from customers as well as from the artisans themselves, which is an incredibly important aspect of the fair trade business model. When both the buyers and sellers are happy, you know that the system works well. Novica has a huge network, representing artists from Asia, Central and South America, and West Africa.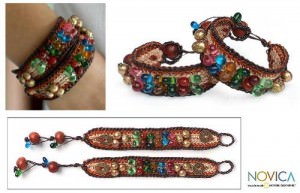 In addition to the extensive online store, Novica gives customers the ability to curate collections of the art offered in order to promote their favorite artists and put their work in a larger context, and then share information about it online. They can also set up committed individuals as hosts for home parties, where the work can be seen firsthand, reach a larger audience, and even help you make some extra cash as well. Finally, Novica offers a microcredit program to some artists, and participating in this is a fulfilling way to get involved with worthy causes. The artisans don't have to pay any interest, but you get future discounts on all Novica products by loaning them money.
The fun of haggling in a marketplace can be difficult to top, but if you're serious about buying products of guaranteed quality from trusted sources and having them shipped inexpensively to you at home, this is a great choice. Browse through the links below to get started with discovering beautiful handicrafts from around the world:
Unique Gifts for Men
Necklaces for Her
Romantic Gifts for Her
Unique Gifts for Women
Cooking Gifts
Jewelry Box Gifts