After nearly a year of business meetings and a busy schedule, I decided it was time to take a vacation to my dream destination, Palenque. Here lies the historical site of an ancient Mayan city in Southern Mexico, just what I needed to recharge my batteries from the strenuous year prior. From what I had heard and read on Palenque, I knew that it was located deep in the jungles of southern Mexico and offered a panoramic view of the surrounding scenery. However, when I arrived, nothing could prepare me for the wonder that stood ahead.
Departing for Mexico
I began my journey from my home in Jersey, New York, USA. Booking flights to Mexico was easy enough. All I had to do was visit momondo.com, search for tickets for JFK International Airport to Villahermosa Airport in Mexico, and book online. When the day of travel had arrived, I was packed and ready. My luggage comprising of some travel shirts and shorts for walking through the Mexican forest, a sturdy and comfortable pair of trekking boots, a first aid kit and toiletries, and of course a can of insect/mosquito repellent spray.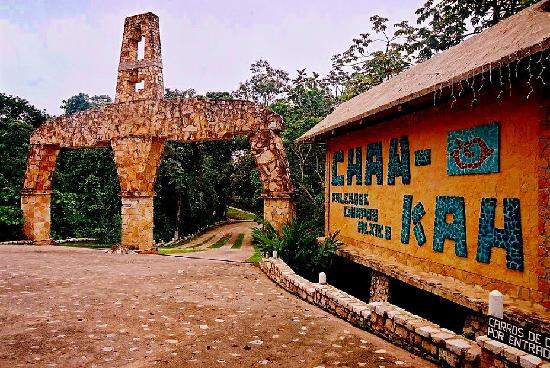 Arriving at Mexico
I landed at the Villahermosa airport around 6.30 in the morning on a beautiful December day. The weather was cold but bearable, much more pleasant than what I am used to back home in New York. From there, I knew that Palenque was two hours away. I took a taxi from the airport that made provisions to drop me at Palenque. The drive was brisk, taking approximately two and a half hours to get there. I did not encounter much traffic along the way, and the view of the beautiful dew-drenched countryside of Mexico was scenic. The fare was approximately hundred dollars, and I dropped in at Chan-Kah Resort Village.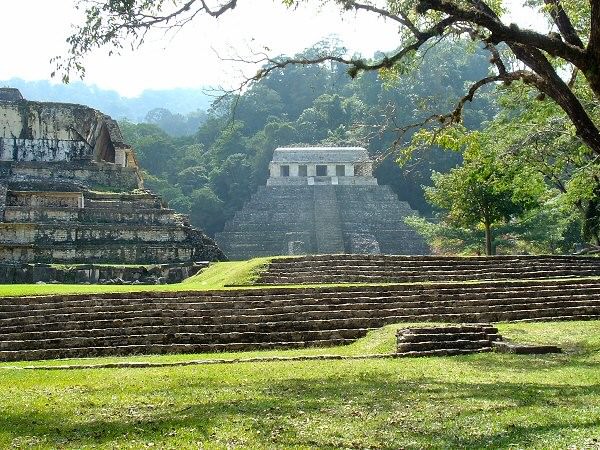 Image via: Trip Advisor
This resort is a tradition-inspired Mayan hotel and spa, and my room was a detached cottage with a comfortable bed. Just before beginning my exploration, I had a delicious breakfast of eggs, Tortilla Casserole and some fresh fruits.
The Many Must-Visit Places at Palenque
The ruins of Palenque, just a few minutes away, are dated back to the 7th century. The architecture of the structures was quintessential Mayan pyramids. At the site, I studied the intricate work of beautiful sculpture, roof comb and bas-relief carvings. The ruins extend into the surrounding jungles and one can get lost in thought, contemplating the ancient people that lived here and the lush vegetation.
I spent much of the remaining three days of my vacation in the same way, enjoying a leisurely brunch at my room. Followed by more exploration, the day ended with a relaxing session at the spa or lazing around the pool before a delicious continental or Mexican dinner. I felt like quite an explorer here at Palenque; the days were long and full of surprises. For travellers here, I would recommend a good tour guide to explain you the rich history of this archaeological wonder. It's a good idea to wait until your arrival to find a tour service, as the prices are competitive and you can find a deal this way.
After my blissful three-day stay at Palenque, it was time to go home. I, however, promised myself to return soon to complete my exploration of this magical city.