London has long been a major transfer hub for Europe. The capital has a plethora of airlines that come in and out of its five airports.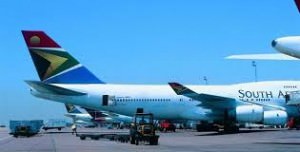 Heathrow, Gatwick, Luton, Stansted and the City Airport are all part of the system there. The largest airport in the UK by a long way is Heathrow. It's also the fourth busiest one in the world. Heathrow has a huge five terminals and has a base of over 90 different airlines from all over the world. From this, planes fly to over 150 destinations around the world.
Heathrow is also well connected to the underground system that can get passengers to almost any part of the city within a reasonable time.
The parking facilities and accommodation options  at Heathrow are numerous, and they allow visitors to relax, rather than stress out over things like that.
Gatwick is the second biggest UK airport, and it's owned by the Global Infrastructure partners. Two terminals(north and south) operate from the airport.
The next biggest airport is Stansted. This mainly serves as a hub for budget airlines. This helps to keep the traffic away as much as possible from the already busier Heathrow and Gatwick airports.
Luton airport has a single runway but yet serves a lot of European destinations. It's definitely not as hectic as even Stansted, but it still gets its fair share of business. It's a very handy connection from Knock(which is located the the north west of Ireland).
London City Airport is the smallest airport out of the five in the city. Like Luton, it only has a small runway and its main purpose is to serve planes that only need a short space to take off and land.
All the airports in the city have a very attractive design and layout, and they serve their purpose in the best way possible. There are a load of appealing tourist attractions located very near the airports. This is also enhanced by very comfortable budget hotels that are both spacious and modern.
The transportation facilities both to and from the airports are excellent. Public transport in London is top of the range and you'd be amazed at how easy it is to get from A to B.
To get the cheapest fares worldwide, then your best bet is to get to London(Heathrow), especially if you're from the UK or Western Europe. Because it's the main hub in Europe, the prices are always going to be that bit cheaper.