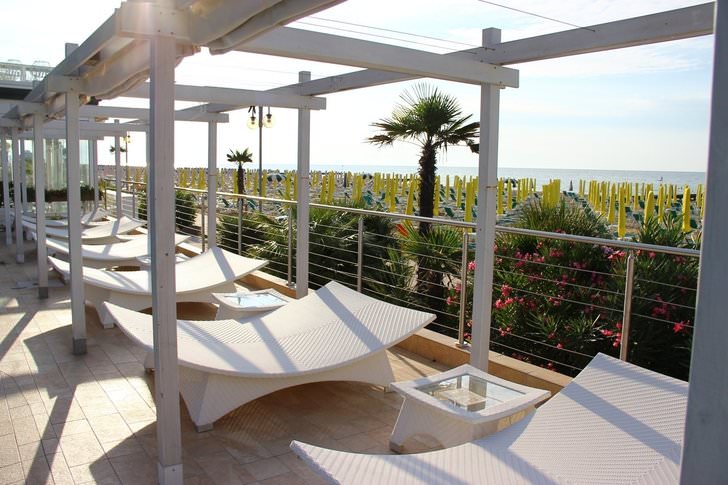 Venice is without a doubt one of the most famous cities in the world, especially for its rich culture, architecture and uniqueness with the many canals that runs through it and offer a means of transportation for the people. Venice is somewhere you should visit and once you have booked your accommodation at Hotel Nettuno , all you need is some places to go and here are some great places to see when you are there.
Basilica Di San Marco
The Basilica of Saint Mark is the height of Venetian architecture, particularly with its amazing facade and typical Byzantine style. The mosaics inside are also quite stunning and tell the story of Saint Mark and they also depict other scenes from the bible. There really is no question that this place is one of the most popular and historically important places in Venice. The basilica is also home to many other works of art and other objects from around the world, making it a great collection that the Venetians collected over many centuries.
Campanile Di San Marco
This is the bell tower of the Saint Marks Basilica and is strangely a replica of the former tower, which fell down in 1902. Those that venture to the top will be rewarded with sweeping views of the city and the canals, as a result of this every visitor to Venice is waiting in line for their chance at climbing the tower. Regardless of these other people, this is a place you should not miss.
Biblioteca Nazionale Marciana
Literally translated as the national library, this particular library is one of the oldest in all of Italy. It houses a stunning collection of classical texts that is perhaps one of the finest in the world. The building itself is also very important and is one of the very first examples of the classical architecture of Venice. The library also offers an eclectic mix of sculptures that perfectly complement the abundance of manuscripts and texts.
Palazzo Ducale Di Venezia
This is the palace of the "doge" or duke of Venice, and it would have served as the home to the duke. This amazing example of Gothic architecture has an interesting history, especially as it was first built in the 9th century and has since then been rebuilt many times. Without a doubt the most luxurious of all the rooms inside is the Sala del Maggior Consiglio (the heall of the great council). This room is full of impressive works of art, the best of these are the portraits of the dukes from over the years.