Have you ever been on the quintessential all-American road trip? Most travelers should try such an experience at some time, as exploring with a car from Budget is one of the best ways to really experience the country. The Blues Highway, the section of Route 61 stretching Memphis, Tennessee to Vicksburg, Mississippi, is a legendary driving route along the Mississippi river that makes for one of the best road trips in all of America. So pack your car, pack in the family and get ready for a road trip that you're never going to forget.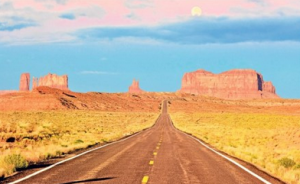 Where to Start – Memphis
You definitely don't want to miss a mile of the Blues Highway, so start in Memphis, a place you'll want at least a few days to explore on its own. Enjoy amazing barbecue in one of the many barbecue joints in Memphis before hitting the road. You'll also want to catch some of the great live music all over the city. The live blues tunes here are some of the best you'll here, and you can take an evening tour of Memphis nightclubs to get a real feel for the culture here. As for sleeping, give yourself a good night's rest before setting out on the journey. Stay at the Madison hotel in downtown Memphis, a 17-story hotel with a European feel and southern hospitality.
Tunica
Once you set off down the Blues Highway, you'll encounter many places to stop for a bite or  a rest. Take a break in Tunica, right off Route 61, for fried chicken and peach cobbler at the Blue and White diner. This is the type of Southern cooking you'll really want to soak in while you're down here! This town has a bit of a Las Vegas feel with an economy based on casinos, so if gambling is your thing, you can stop and play a while.
Clarksdale
Clarksdale, Mississippi is a fun spot for travelers to gather and share stories over a big Southern meal of BBQ chicken. There are lots of places here to enjoy a good jam session as well. Check out the Hopson Plantation where a diverse mix of artists, writers, and all kinds of free spirits gather to stay and enjoy the good old-fashioned Southern hospitality. You can stay the night on the plantation at a place called the Shack Up Inn. It's a great way to experience the local culture and meet some other travelers along the way. Experience the local music at blues bars and local joints. Cat Head is one great place to check out what's going on, as they post "who's playing" weekly. The Ground Zero Blues Club is an excellent spot to hear some live blues music.
Rosedale and Vicksburg
Hop back on the road and stop at a few more of the small towns along the way, including Rosedale. Enjoy the scenery along the Mississippi River, and stop for some amazing Mexican tamales at a local joint called the White Front Café in Rosedale. Finally, continue on your journey,   arriving at the end of the Blues Highway in Vicksburg, Mississippi.